News Release

Jul 13, 2023
New Report Showing Weight Loss Drugs Are Not a Long-Term Solution Is No Surprise, Doctors Say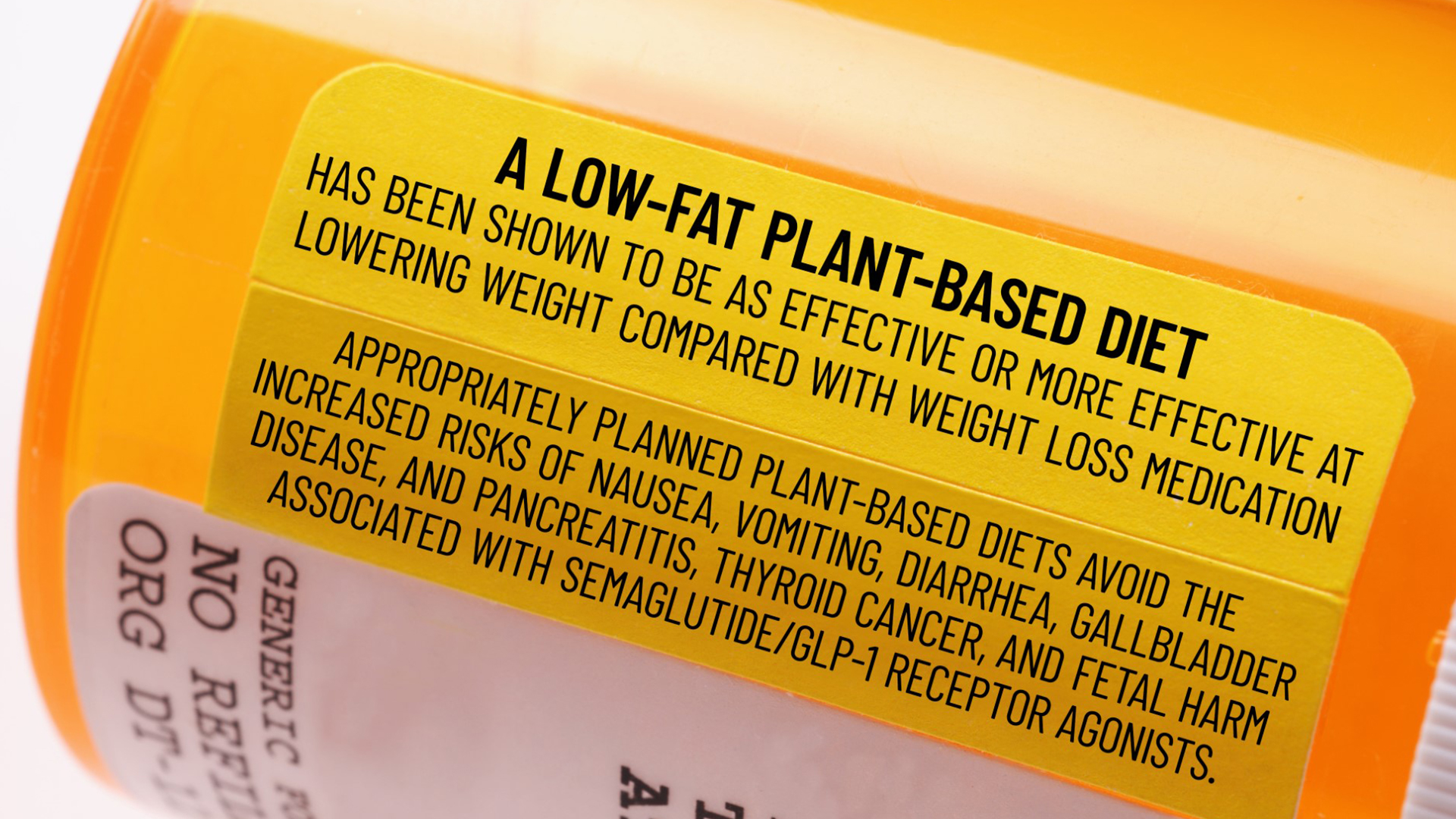 WASHINGTON, DC—Dr. Neal Barnard, president of the Physicians Committee for Responsible Medicine, says he is "unsurprised" by the new report showing that two-thirds of semaglutide (Ozempic) users quit taking the medication within a year. The Physicians Committee for Responsible Medicine is a public health advocacy nonprofit of more than 17,000 doctors. 
This report is not the first sign that the drug is not sustainable for most users. Two earlier reports showed much the same thing. In a 2020 U.S. study of 4,791 people with diabetes, 48% quit taking the drug in the first year, and 70% stopped within two years. In a 2022 U.K. study of 589 users, 45% stopped within one year, and 65% stopped within two years (2).
Why stop the drug? First, it causes nausea, vomiting, and diarrhea, which remit over time for some, but not all users, and has been linked to more serious problems, including gallbladder issues, pancreatitis, and thyroid cancer. Second, while it does cause weight loss, users rarely reach their goal weight, and most remain obese. Third, it costs more than $15,000 per year in the United States and may not be covered by insurance.
"These drugs are not a long-term solution, and the side effects of taking them for an extended period are unknown," Dr. Barnard says. "What we do know is that a low-fat plant-based diet that excludes animal products is the best solution for reaching and maintaining a healthy weight.
Dietary changes are more effective over the long run. People following a low-fat plant-based diet average 35 pounds slimmer than omnivores, which is more than the weight loss caused by Ozempic or Wegovy."
One recent study compared the Mediterranean diet with a low-fat plant-based diet and found that a plant-based diet is more effective for weight loss. It also had better outcomes for body composition, insulin sensitivity, and cholesterol levels, compared with the Mediterranean diet, a diet often touted as best for weight loss. The randomized crossover trial was published in Journal of the American College of Nutrition. Within 16 weeks, participants lost an average of 13 pounds on the vegan diet.
Media Contact
Leslie Raabe
202-527-7319
lraabe[at]pcrm.org
Founded in 1985, the Physicians Committee for Responsible Medicine is a nonprofit organization that promotes preventive medicine, conducts clinical research, and encourages higher standards for ethics and effectiveness in education and research.