News Release

Aug 16, 2018
Doctors Tell Govt. Ditch Dairy in Response to $50 Million Milk Bailout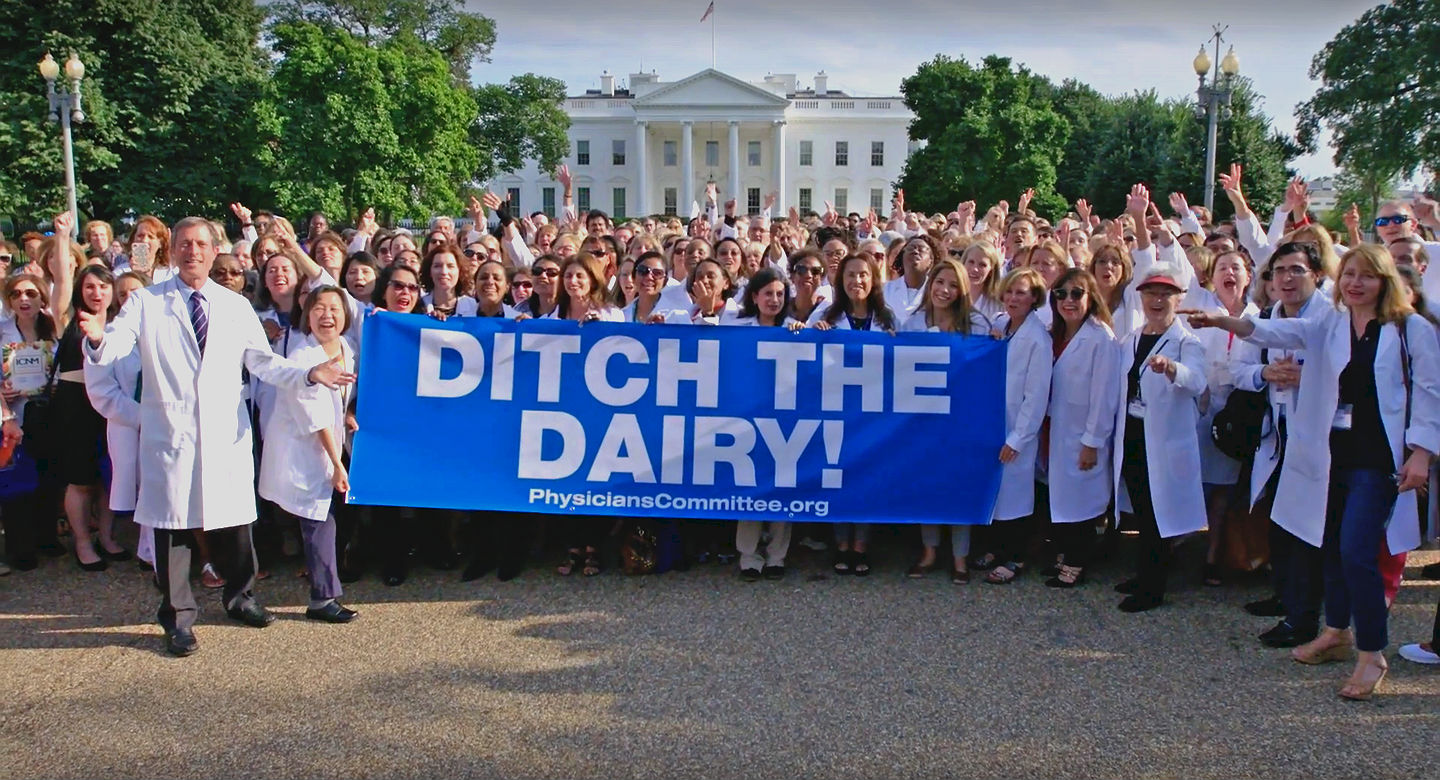 WASHINGTON—Ditch the disease-causing dairy! That's what the Physicians Committee—a nonprofit with 12,000 doctor members—says in response to a government plan to spend $50 million bailing out dairy farmers. The U.S. Department of Agriculture will funnel 13 million gallons of milk into federal food programs, such as the National School Lunch Program.
"Instead of spending millions bailing out the milk industry, the government should ditch the dairy," says Physicians Committee president Neal Barnard, MD, FACC. "The USDA's milk bailout unfairly burdens students and others who rely on federal food programs with increased risk of heart disease, diabetes, and lactose intolerance, among other chronic health conditions."
In June, Dr. Barnard and other Physicians Committee doctor members testified in support of a new American Medical Association resolution that could make it easier for the more than 30 million students who rely on the National School Lunch Program to receive an alternative to cow's milk.
The AMA resolution also recognized the many Americans—especially African Americans, Asian Americans, and Native Americans—suffer from lactose intolerance, which causes bloating, diarrhea, and gas. The National Institutes of Health estimates that 30 million to 50 million American adults are lactose intolerant, including 95% of Asians, 60-80% of African Americans and Ashkenazi Jews, 80-100% of American Indians, and 50-80% of Hispanics.
Scientific evidence shows that milk and other dairy products also increase the risk of breast, ovarian, and prostate cancers, cardiovascular disease, Parkinson's disease, cognitive decline, and early death.
A recent survey found that 50 percent of U.S. dairy consumers are ditching dairy, many for health concerns. Thirty-five percent say it's because of lactose intolerance, 26% say dairy sensitivity/allergy, and 24% say to reduce saturated fat consumption.
Media Contact
Jeanne Stuart McVey
202-527-7316
jmcvey[at]pcrm.org
Founded in 1985, the Physicians Committee for Responsible Medicine is a nonprofit organization that promotes preventive medicine, conducts clinical research, and encourages higher standards for ethics and effectiveness in education and research.