News Release

Jul 22, 2022
Doctors Group Urges White House to Fight Extreme Heat by Recommending Vegan Diet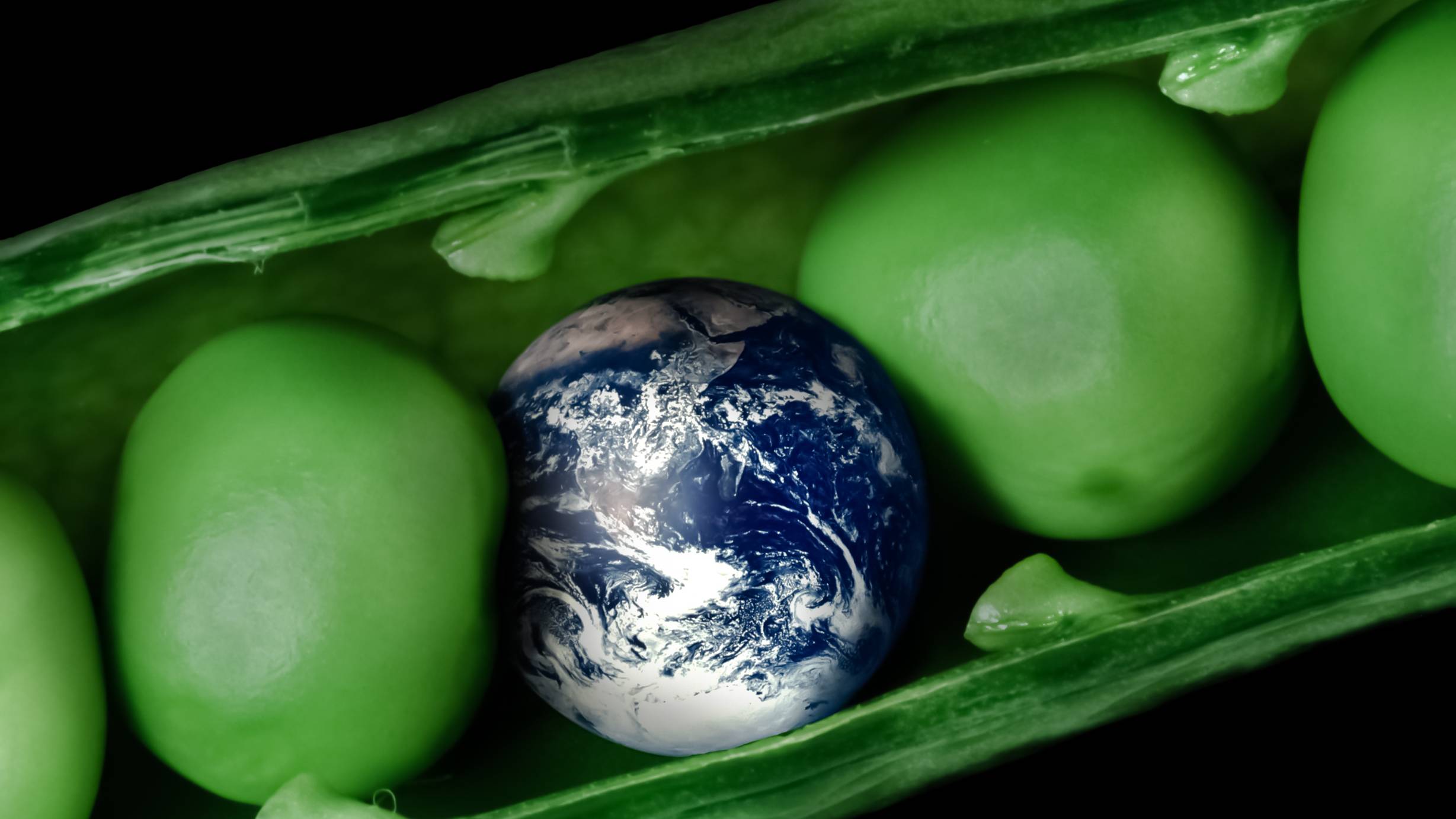 As the United States faces record-setting heat, wildfires, and other climate catastrophes, the nonprofit Physicians Committee for Responsible Medicine is asking President Biden to urge Americans to eat a vegan diet to help combat climate change.
"Thank you for your new executive actions to help combat climate change. I urge you to also recommend that Americans reduce their carbon footprint, and stay healthy, by eating a vegan diet," says Neal Barnard, MD, FACC, president of the Physicians Committee for Responsible Medicine, in a letter sent to President Biden on July 22. "This summer's record-breaking heat is, in part, a consequence of America's meat-eating habit, which your administration can help break. Meat production releases potent planet-warming greenhouse gases, while research shows that a vegan diet is most beneficial for the environment."
In February 2021, the Physicians Committee petitioned the White House to update its executive order titled "Tackling the Climate Crisis at Home and Abroad" to recommend policy changes that could help alleviate the climate crisis by cutting animal agriculture and promoting a plant-based diet. In April 2021, the Physicians Committee wrote to Secretary of Agriculture Tom Vilsack and demonstrated in front of the U.S. Department of Agriculture on the National Mall spelling out "Beans Not Beef" with beans to highlight the benefits of plant-based diets for the environment. 
After health, environmental concerns are the next most prominent factor leading to reduced meat consumption, according to a recent Gallup Poll: seven in 10 say concerns about the environment are behind their avoidance of meat.
A study published last year shows just how critical cutting meat production is in reducing greenhouse gas emissions. The study found that 57% of global greenhouse gas emissions from food production come from meat and dairy products. Beef contributes the most global greenhouse gas emissions, according to the study.
Shifting diets from meat and other animal products to plant-based diets has a high potential for reducing carbon footprints and mitigating climate change, as well as improving human health, according to Climate Change 2022: Mitigation of Climate Change, a report from the United Nations' Intergovernmental Panel on Climate Change. 
A report published in The Lancet in 2019 concluded that a dietary shift toward plant foods and away from animal products is vital for promoting the health of our planet. The report states that projections for the future show that "vegan and vegetarian diets were associated with the greatest reductions in greenhouse-gas emissions."  
A vegan diet based on fruits, vegetables, grains, and beans is also best for human health, helping to prevent or reverse conditions such as obesity, type 2 diabetes, heart disease, and helping to reduce the risk of breast, colorectal, and prostate cancers.
Visit PCRM.org/ClimateChange to download the Plant-Based Climate Cookbook, watch the Plant-Based Climate Summit, and access free continuing medical education courses on climate change available to health care professionals and anyone else who wants to learn more about diet and climate change.
Media Contact
Michael Keevican
202-527-7367
mkeevican[at]pcrm.org
Founded in 1985, the Physicians Committee for Responsible Medicine is a nonprofit organization that promotes preventive medicine, conducts clinical research, and encourages higher standards for ethics and effectiveness in education and research.