News Release

Jul 4, 2020
Doctors Call on the U.S. to Follow China's Lead and Phase Out Live Animal Markets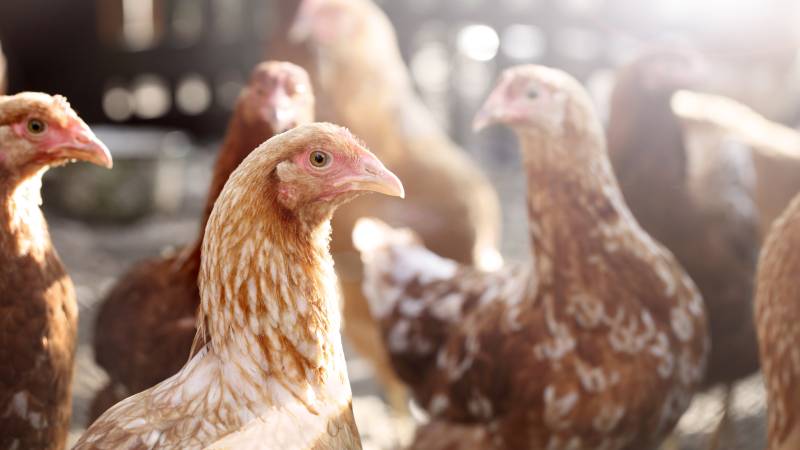 WASHINGTON—The Physicians Committee—the national nonprofit of 12,000 doctors— applauds China for announcing a plan to phase out the sale of live poultry and urges the United States to follow suit. Live animal markets are a breeding ground for organisms that may not cause disease in animal hosts but can be deadly to humans.
"If China can do it, why can't we? Avoiding future pandemics like the COVID-19 global crisis requires a total ban on all live markets, including the 80 in New York City alone," says Neal Barnard, MD, FACC, president of the Physicians Committee. "Poultry flocks are breeding grounds for influenza A viruses, and live animal markets are the source of coronavirus."
A new bill, introduced by Assembly Member Linda B. Rosenthal (D-Manhattan), would immediately prohibit the operation of live animal markets in New York, effectively suspending current live markets' operations and preventing further licenses for such markets from being issued. 
"In a matter of weeks, COVID-19 has ravaged New York and changed life for millions of New Yorkers," says Assembly Member Rosenthal. "As policymakers, we have a responsibility to respond to this crisis by doing everything in our power to prevent the next pandemic. Closing New York's live animal markets, which operate in residential neighborhoods and do not adhere to even the most basic sanitary standards, until we determine whether they can be made safe, is a vital first step."
In an effort to shut down all U.S. live animal markets, the Physicians Committee filed a legal Petition for Rulemaking with Jerome Adams, MD, MPH, the U.S. Surgeon General. The Petition for Rulemaking, filed on April 7, is signed by numerous physicians including Eric J. Brandt, MD, of Yale University School of Medicine, and Michelle L. O'Donoghue, MD, MPH, of Harvard Medical School.
"Live animal markets are a welcome mat to coronaviruses. The failure to close a single live animal market in China led to a pandemic that has closed countless businesses worldwide and led to an enormous death toll and economic havoc," state the doctors in the Petition for Rulemaking. "There must not be another pandemic."
Anthony S. Fauci, MD, the director of the National Institute of Allergy and Infectious Diseases echoes the need to shut down live animal markets: "It just boggles my mind that how when we have so many diseases that emanate out of that unusual human-animal interface that we don't just shut it down."
According to the Centers for Disease Control and Prevention, "more than 6 out of every 10 known infectious diseases in people can be spread from animals, and 3 out of every 4 new or emerging infectious diseases in people come from animals." Outbreaks cause death and, in the case of COVID-19, significant economic harm.
Media Contact
Jeanne Stuart McVey
202-527-7316
jmcvey[at]pcrm.org
Founded in 1985, the Physicians Committee for Responsible Medicine is a nonprofit organization that promotes preventive medicine, conducts clinical research, and encourages higher standards for ethics and effectiveness in education and research.