News Release

Jun 15, 2022
Coronaviruses Can Survive on Refrigerated and Frozen Meat for 'Extended Periods of Time,' Finds New Study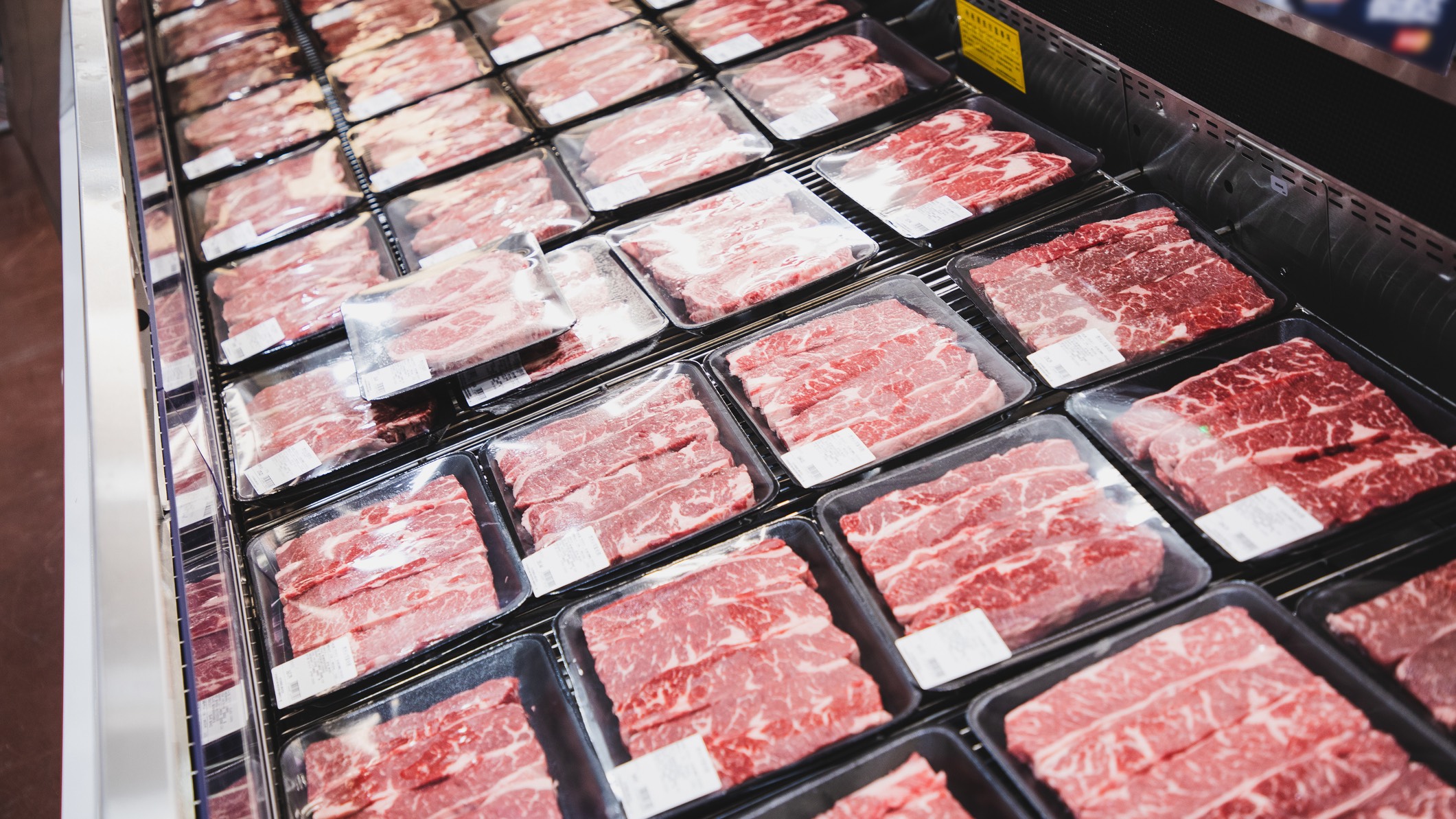 WASHINGTON, D.C.—Coronaviruses, similar to SARS-CoV-2, can survive on meat for extended periods of time at high concentrations at both refrigerated and frozen temperatures, finds a new study published in Applied and Environmental Microbiology.
The study assessed the survival of the virus bacteriophage phi 6 and the animal coronaviruses murine hepatitis virus (MHV) and transmissible gastroenteritis virus (TGEV) on beef, pork, chicken, and salmon stored at both refrigerated (4°C) and frozen (-20°C) temperatures over a 30-day time period. The researchers found that all viruses survived on the meat and fish products to varying extents at both 4°C and -20°C for the full 30-day period.
"The ability of SARS-CoV-2 surrogates and animal coronaviruses to survive on some meat and fish products when stored refrigerated or frozen is a significant and concerning finding," says study co-author Emily S. Bailey, PhD, an assistant professor in the department of public health at Campbell University in North Carolina.
Phi 6 has been previously evaluated as a surrogate for multiple virus pathogens, including coronaviruses such as SARS-CoV-2. MHV and TGEV have also been used as coronavirus surrogates in virus survival studies due to their similarities to SARS-CoV-2.
"As many cases of SARS-CoV-2 have been linked to meat processing plants, it may be that conditions in live animal markets and slaughterhouses or meat processing plant procedures transfer viral particles to meat, poultry, and seafood during animal slaughter, processing, storage, or transport," says the study.
The authors say that as reports continue to emerge about the potential spread of SARS-CoV-2 through contaminated food products and the continued emergence of variants of concern, a greater understanding of the survival of these viruses at low temperatures on meat and fish products as well as other foods is needed and should be encouraged.
A Physicians Committee lawsuit would compel the U.S. Department of Agriculture to require slaughterhouses to test meat and poultry for SARS-CoV-2 prior to making it available for sale and distribute to grocery stores notices that warn consumers of the potential presence of SARS-CoV-2 on meat and poultry products. The lawsuit is still under consideration, despite the USDA asking a federal court to dismiss it. 
Dr. Bailey will present her findings at the Physicians Committee for Responsible Medicine's International Conference on Nutrition in Medicine taking place in Washington, D.C., from Aug. 18-20.
Media Contact
Michael Keevican
202-527-7367
mkeevican[at]pcrm.org
Founded in 1985, the Physicians Committee for Responsible Medicine is a nonprofit organization that promotes preventive medicine, conducts clinical research, and encourages higher standards for ethics and effectiveness in education and research.