News Release

Oct 17, 2023
ABC's Good Morning America Pivots From Helping Women Prevent Breast Cancer in 2022 to Selling Them Out in Fast Food Deal This Year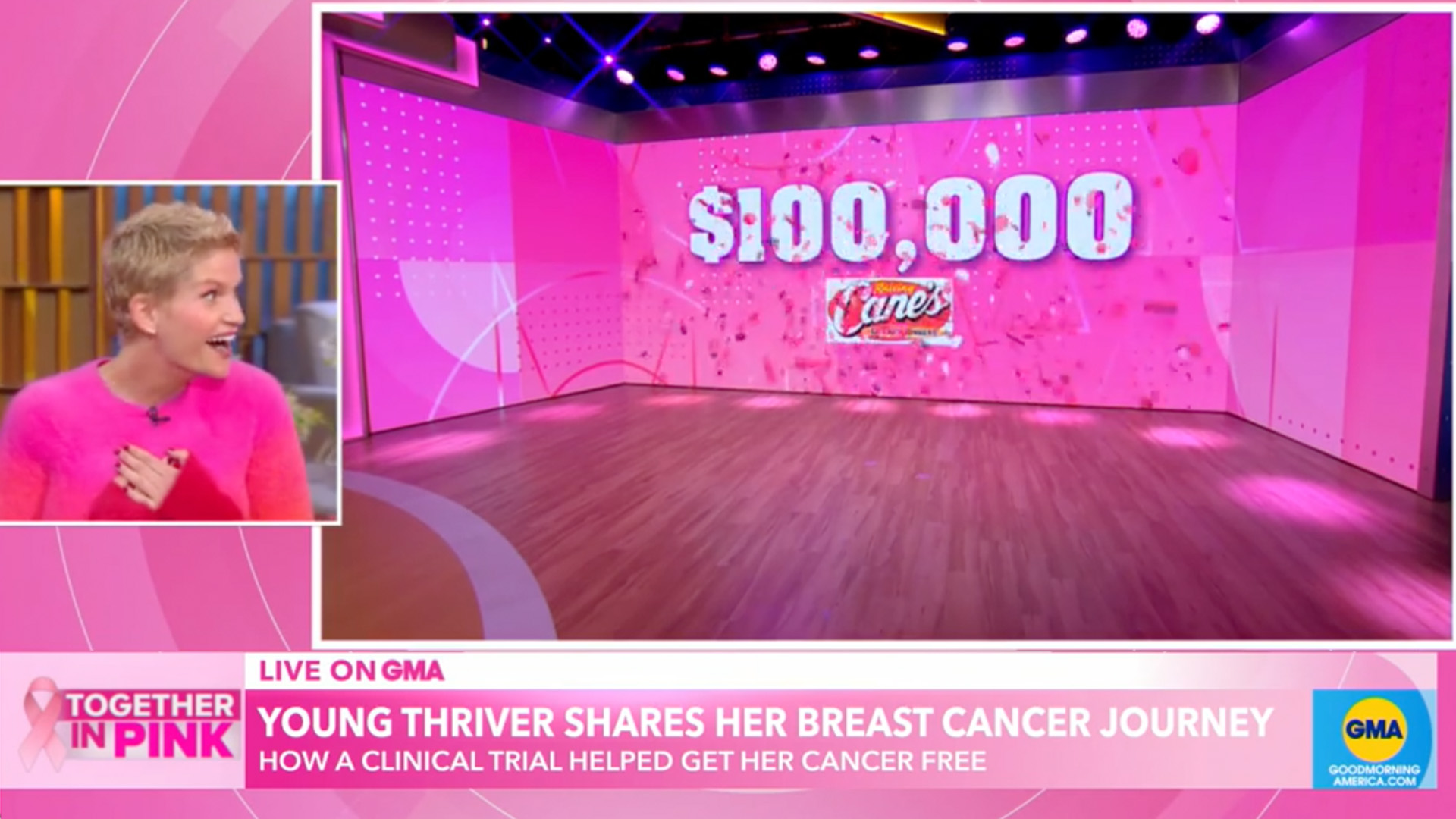 WASHINGTON, D.C. — In an about-face, ABC news show Good Morning America abandoned its 2022 prevention-oriented programming during Breast Cancer Awareness Month, and this year, aired a segment about a young woman who underwent breast cancer treatment. The piece was used to promote Raising Cane's Chicken Fingers. The fried chicken fast-food chain arranged with Good Morning America to display its logo during the Oct. 2 show and announced a gift to cancer research. 
Today, Oct. 17, 2023, the Physicians Committee for Responsible Medicine, a national nonprofit health advocacy group of 17,000 physicians, filed a complaint with the show's producers asking for the segment to be removed from Good Morning America's website and replaced with information about how people can reduce their risks of contracting breast cancer through lifestyle changes. 
In contrast to its 2022 programming, which gave specific guidance on cancer prevention, including a healthful plant-based diet, the 2023 online programming includes little information on prevention. 
"Good Morning America abandoned its previous commitment to women at risk for breast cancer, created a sense of helplessness, and used the disease as a part of a thinly disguised fast-food commercial," Neal Barnard, MD, FACC, adjunct professor of medicine at George Washington University School of Medicine, wrote in the complaint." The net effect was to sell out women, particularly women of color who are at the highest risk of breast cancer mortality and are specifically targeted by fast-food chains."
According to the U.S. Centers for Disease Control, approximately 42,000 women and 500 men in the United States die from breast cancer each year. And the disease disproportionately affects Black women, who have a higher rate of death from breast cancer than white women.
"By actively participating in commercial targeting of women, especially young Black women who are at the highest risk of cancer mortality," Dr. Barnard wrote, "Good Morning America has ceded its place as a source of lifesaving information and has instead sold out and become part of the problem."
The Physicians Committee encourages people to reduce breast cancer risk by following the four-pronged approach, which is eating a whole food, plant-based diet, exercising regularly, limiting alcohol, and maintaining a healthy weight. 
"Good Morning America's Raising Cane's promotion is eerily similar to the highly criticized KFC's 2010 "Buckets for the Cure" promotion," Dr. Barnard said, "in which the chain enticed customers to buy pink buckets filled with fried chicken. Similarly, Delta Airlines has lured customers to purchase alcoholic beverages with a promise of a donation to breast cancer research. 
"While these promotions might be well intentioned," he said, "the problem is that all of these products have been shown to increase the risk of developing cancer, and some have been classified as being carcinogenic to humans. It's like selling a pack of cigarettes to raise money for lung cancer research."
Media Contact
Kim Kilbride
202-717-8665
kkilbride[at]pcrm.org
Founded in 1985, the Physicians Committee for Responsible Medicine is a nonprofit organization that promotes preventive medicine, conducts clinical research, and encourages higher standards for ethics and effectiveness in education and research.