Health and Nutrition News

Apr 11, 2014
Vegetarians and Vegans Have Lower Risk of Heart Disease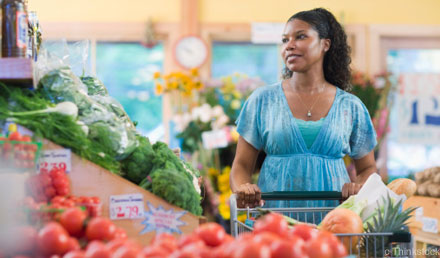 Vegetarian and vegan diets lower the risk of heart disease, according to a study published in Public Health Nutrition. Researchers tracked the dietary habits of 592 African-American participants from the Adventist Health Study-2 and categorized them into three eating patterns: vegetarian/vegan, pesco-vegetarian, and non-vegetarian.
Those who consumed a vegetarian/vegan diet had fewer heart disease risk factors including lower blood pressure, half the risk of diabetes, and a 44 percent reduced risk for hypertension, compared with those who consumed pesco-vegetarian and non-vegetarian diets. Additionally, vegetarians and vegans were 43 percent less likely to be obese, compared with non-vegetarians. This study stresses the positive effects plant-based diets may have towards disease prevention for African-Americans.
References
Fraser G, Katuli S, Anousheh R, Knutsen S, Herring P, Fan J. Vegetarian diets and cardiovascular risk factors in black members of the Adventist Health Study-2. Public Health Nutr. Published online March 17, 2014.