Health and Nutrition News

Mar 12, 2015
Vegetarian Diet Protects Against Colorectal Cancer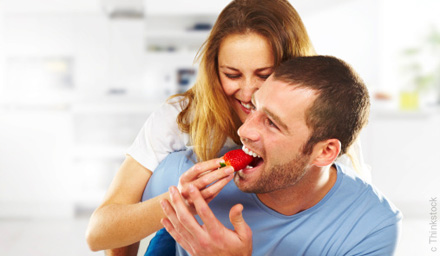 A vegetarian diet may reduce your risk for colorectal cancer, according to a study in JAMA Internal Medicine. Researchers assessed the diets of 77,659 participants in the Adventist Health Study 2 for about seven years and tracked incidence of colorectal cancers. Participants followed five dietary patterns including vegan, lacto-ovo vegetarian, pescovegetarian, semivegetarian, and nonvegetarian. Vegetarians consumed the lowest amounts of saturated fat and highest amounts of fiber and experienced lower BMIs when compared to nonvegetarians. The combined vegetarian groups had a 22 percent lower risk for all types of colorectal cancers than the nonvegetarian group. This study supports previous research linking red and processed meats to cancer and stresses the importance of diet in cancer prevention.
For more on red and processed meat and colorectal cancer, visit DroptheDog.org.
References
Orlich MJ, Singh PN, Sabate J, et al. Vegetarian dietary patterns and the risk of colorectal cancers. JAMA Intern Med. Published online on March 9, 2015.
Li F, An S, Hou L, Chen P, Lei C, Tan W. Red and processed meat intake and risk of bladder cancer: a meta-analysis. Int J Clin Exp Med. 2014;7:2100-2110.
Farvid MS, Cho E, Chen WY, Eliassen AH, Willett WC. Adolescent meat intake and breast cancer risk. Int J Cancer. Published online October 3, 2014.
Ley SH, Sun Q, Willett WC, et al. Associations between red meat intake and biomarkers of inflammation and glucose metabolism in women. Am J Clin Nutr. 2014;99:352-360.
More on Colorectal Cancer