Health and Nutrition News

Jun 12, 2015
U.S. Mothers Should Boost Vegetable and Fruit Intake to Improve Breast Milk Quality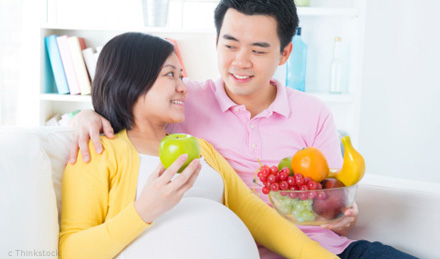 According to a study published in PLoS One, mothers in the United States have lower levels of carotenoids in their breast milk than do mothers in China and Mexico. Researchers collected samples of breast milk and plasma from 60 mother-infant pairs over 26 weeks in Cincinnati, Shanghai, and Mexico City as part of the Global Exploration of Human Milk Study. When samples were analyzed for carotenoid content, distinct differences across all three countries were observed, with mothers in China having significantly higher levels of carotenoids in their breast milk. The study also found strong associations between the amount of carotenoids in mothers' plasma to breast milk and to levels in infants' blood plasma.
Carotenoids are the pigments found in brightly hued fruits and vegetables, and may play a role in a newborn's immune system and neurological development. The results of this study suggest that differences in dietary habits and amount of fruit and vegetable intake across the globe may contribute to varying levels of carotenoid content in mothers' plasma and breast milk, and therefore influence the levels of health-promoting carotenoids in breastfed infants. Emphasizing colorful fruits and vegetables like carrots, tomatoes, citrus fruits, and dark leafy greens in your diet will ensure adequate nutrient intake.
References
Lipkie TE, Morrow AL, Jouni ZE, McMahon RJ, Ferruzzi MG . Longitudinal survey of carotenoids in human milk from urban cohorts in China, Mexico, and the USA. PLoS One. 2015;10:e0127729.