Health and Nutrition News

Jul 21, 2016
Subsidized Foods Increase Risk for Disease in U.S.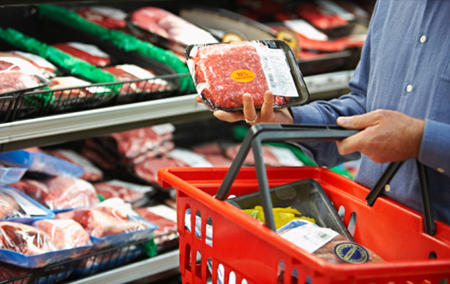 A diet comprised of mostly subsidized products increases cardiometabolic risk factors, according to a study published online in JAMA Internal Medicine. Researchers followed 10,308 American participants from the National Health and Nutrition Examination Survey and measured the percentage of calories consumed from subsidized foods, body weight, blood pressure, inflammation measures, and cholesterol levels. Those who consumed the highest amount of subsidized foods, including high-fat meat and dairy products, were 41 percent and 21 percent more likely to be overweight and have elevated blood sugars, respectively, compared with those who consumed the least amount of subsidized foods. Those participants also saw an increase in their cholesterol levels and consumed low amounts of fruits and vegetables. The authors call for more aligned policies between agriculture and nutritional goals in an effort to curb rising obesity rates.
References
Siegel KR, Bullard KM, Imperatore G. Association of higher consumption of foods derived from subsidized commodities with adverse cardiometabolic risk among US adults. JAMA Intern Med. Published online July 5, 2016.