Health and Nutrition News

Jun 13, 2014
Processed Meat Linked to Heart Failure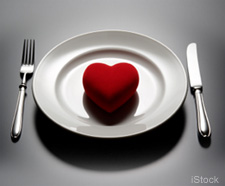 Processed meats can double your risk of dying of heart failure, according to a new study published in the American Heart Association's journal Circulation: Heart Failure.
Researchers followed the diets of 37,035 men for almost 12 years as part of the Cohort of Swedish Men study.
For each 50 gram serving of processed meat, about the size of a regular hot dog, heart failure risk increased by 8 percent, and the chances of dying from heart failure increased by 38 percent.

Read more about processed meat here.
References
Kaluza J, Åkesson A, Wolk A. Processed and unprocessed red meat consumption and risk of heart failure: a prospective study of men. Circ Heart Fail. Published online June 12, 2014.