Health and Nutrition News

Nov 13, 2015
Heart Disease Detected in Obese Children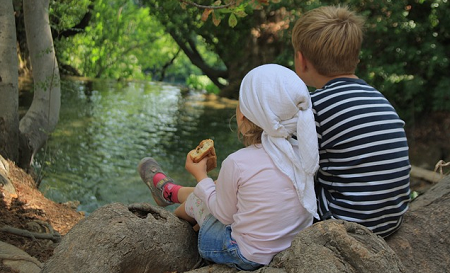 Obese children may show signs of heart disease as young as 8 years old, according to an abstract presented earlier this week at the American Heart Association's Scientific Sessions in Orlando, Fla. Researchers used cardiac imaging technology to compare the hearts of 20 obese children with 20 nonobese children and found that the obese children had 12 percent thicker heart muscles, a sign of heart disease. Forty percent of the obese children were classified as "high risk" because of the heart muscle thickening.  
A study published earlier this year in the Journal of Pediatrics found that vegan diets reduce the risk of heart disease in obese children.
References
Jing L, Friday CM, Suever JD, et al. Obese children with concentric hypertrophy and impaired cardiac strain: a potentially high-risk subgroup identified with cardiac magnetic resonance. Abstract presented at: American Heart Association's Scientific Sessions 2015; November 7-11, 2015: Orlando, Fla. Macknin M, Kong T, Weier A, et al. Plant-based, no-added-fat or American Heart Association diets: impact on cardiovascular risk in obese children with hypercholesterolemia and their parents. J Pediatr. 166:953-9.e1-3.