Health and Nutrition News

Jan 2, 2015
Harmful Bacteria Travel Airborne to Plant Farms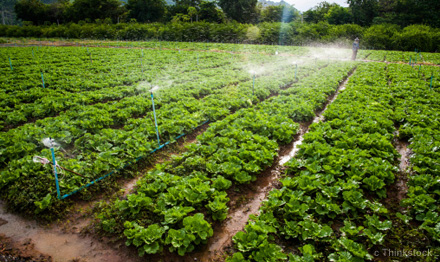 Escherichia coli bacteria spread from factory farms to plant farms via the air, according to a new study from the U.S. Department of Agriculture. Researchers analyzed E. coli contamination at different farms growing leafy green vegetables located 60, 120, and 180 meters from cattle feedlots and found all leafy green samples contained E. coli. Current guidelines state 120 meters (400 feet) is a safe distance from such feedlots; however, this study suggests it may not be far enough.
According to the Centers for Disease Control and Prevention, E. coli normally lives in the intestines of animals but when consumed orally some strains can cause diarrhea, urinary tract infections, respiratory illness, and other illnesses.
References
Berry ED, Wells JE, Bono JL, et al. Effect of proximity to a cattle feedlot on escherichia coli O157:H7 contamination of leafy greens and evaluation of the potential for airborne transmission. Appl Environ Microbiol. Published ahead of print December 1, 2014.