Health and Nutrition News

Jul 13, 2020
Fruits, Vegetables, and Whole Grains Associated With Reduced Risk for Type 2 Diabetes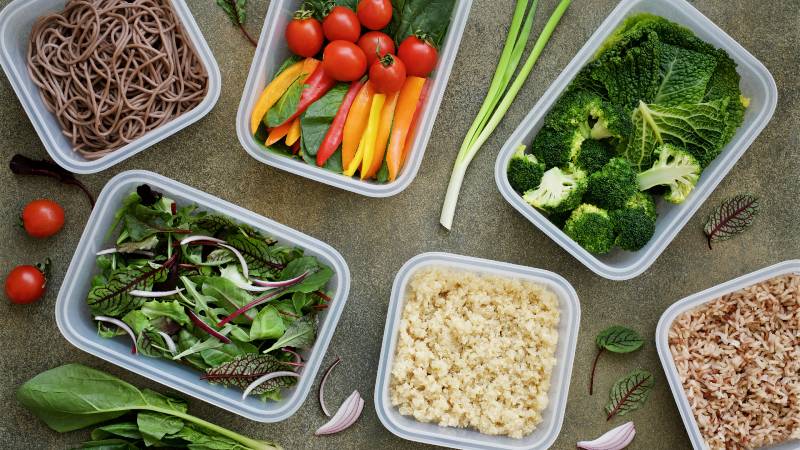 Adding a third of a cup of fruit or vegetables and more grains such as oatmeal and bread to your daily diet may reduce the risk for type 2 diabetes by up to 29%, according to two studies published in the British Medical Journal. The first study analyzed type 2 diabetes risk and vitamin C and carotenoid intake from fruits and vegetables in participants from the European Prospective Investigation into Cancer and Nutrition (EPIC). Results associated higher vitamin C and carotenoid biomarkers with a 25% lower risk of diabetes.
The other study compared whole grain intake with diabetes rates in participants from the Nurses' Health Studies and found that those who ate the most whole grains, including whole-grain breakfast cereal, oatmeal, dark bread, and brown rice, had a 29% reduced risk, compared with those who ate the lowest amount of whole grains. Both studies suggest dietary interventions that increase fruit, vegetable, and whole grain intake by any amount may prove effective for type 2 diabetes prevention.
References
Zheng JS, Sharp SJ, Imamura F, et al. Association of plasma biomarkers of fruit and vegetable intake with incident type 2 diabetes: EPIC-InterAct case-cohort study in eight European countries. BMJ. 2020;370:m2194-m2208.
Hu Y, Ding M, Sampson L, et al. Intake of whole grain foods and risk of type 2 diabetes: results from three prospective cohort studies. BMJ. 2020;370:m2206-m2218.