Health and Nutrition News

Mar 14, 2014
Fiber Can Reduce Colorectal Cancer Risk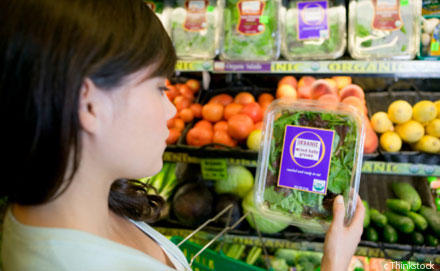 High-fiber diets help reduce your risk of colorectal cancer, according to a review published this month in the Gastroenterology.
Researchers identified 20 studies which analyzed fiber intake and risk of colorectal polyps, precursors to colorectal cancer. Sources of fiber included vegetables, fruits, and grains. Those who consumed the most fiber had a 28 percent lower likelihood of developing colon polyps, compared with those who consumed the least fiber.
Additionally, every 10 grams of dietary fiber cut the likelihood of having a polyp by 9 percent. This review stresses the importance of knowing risk factors for cancer and the best practices for prevention.
References
Ben Q, Sun Y, Chai R, Qian A, Xu B, Yuan Y. Dietary fiber intake reduces risk of colorectal adenoma: a meta-analysis. Gastroenterology. 2014;146:689-699

More on Colorectal Cancer