Health and Nutrition News

Apr 17, 2014
Diabetes Rates Increasing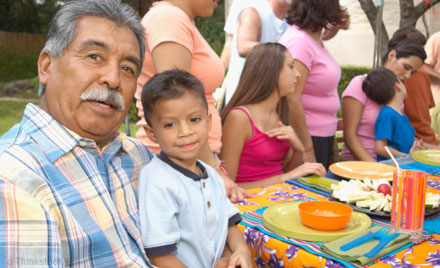 The number of adults with diagnosed diabetes has increased 69 percent over 20 years, according to a new study published in the Annals of Internal Medicine. 
Researchers looked at data from the U.S. government's National Health and Nutrition Examinations Survey database to determine that as rates of diabetes have increased, the number of people with undiagnosed diabetes has decreased, suggesting an improvement in screening.
Despite the increased use of oral medications, there are still many people with diabetes who do not have adequate control of their blood glucose levels, especially among blacks and Mexican Americans.  Diabetes causes many complications including blindness, kidney disease, cardiovascular disease, and amputations. 
There are other burdens of diabetes including a decline in mobility, altered cognition, increased risk of bone fractures, and reduced life expectancy.


 
References
Selvin E, Parrinello CM, Sacks DB, et al. Trends in prevalence and control of diabetes in the United States, 1988-1994 and 1999-2010. Ann Intern Med. 2014;160:517-525.