Health and Nutrition News

May 21, 2014
Better Brain Health with Less Saturated Fat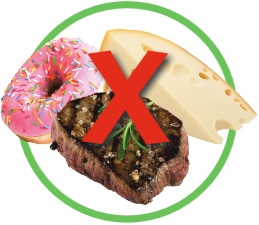 Reducing consumption of saturated and trans fats reduces the risk of Alzheimer's disease and dementia, according to a review published this week in Neurobiology of Aging.
Researchers examined the diets and brain health of 19,792 study participants. Researchers found that higher saturated fat consumption increased the risk for Alzheimer's disease, dementia, and cognitive decline. Trans fat intake showed risk, but data were mixed.
 

 
References
Barnard ND, Bunner AE, Agarwal U. Saturated and trans fats and dementia: a systematic review. Neurobiol Aging. Published ahead of print May 19, 2014.