Good Science Digest

Oct 23, 2020
Two More Surgeon Training Programs End Live Animal Use!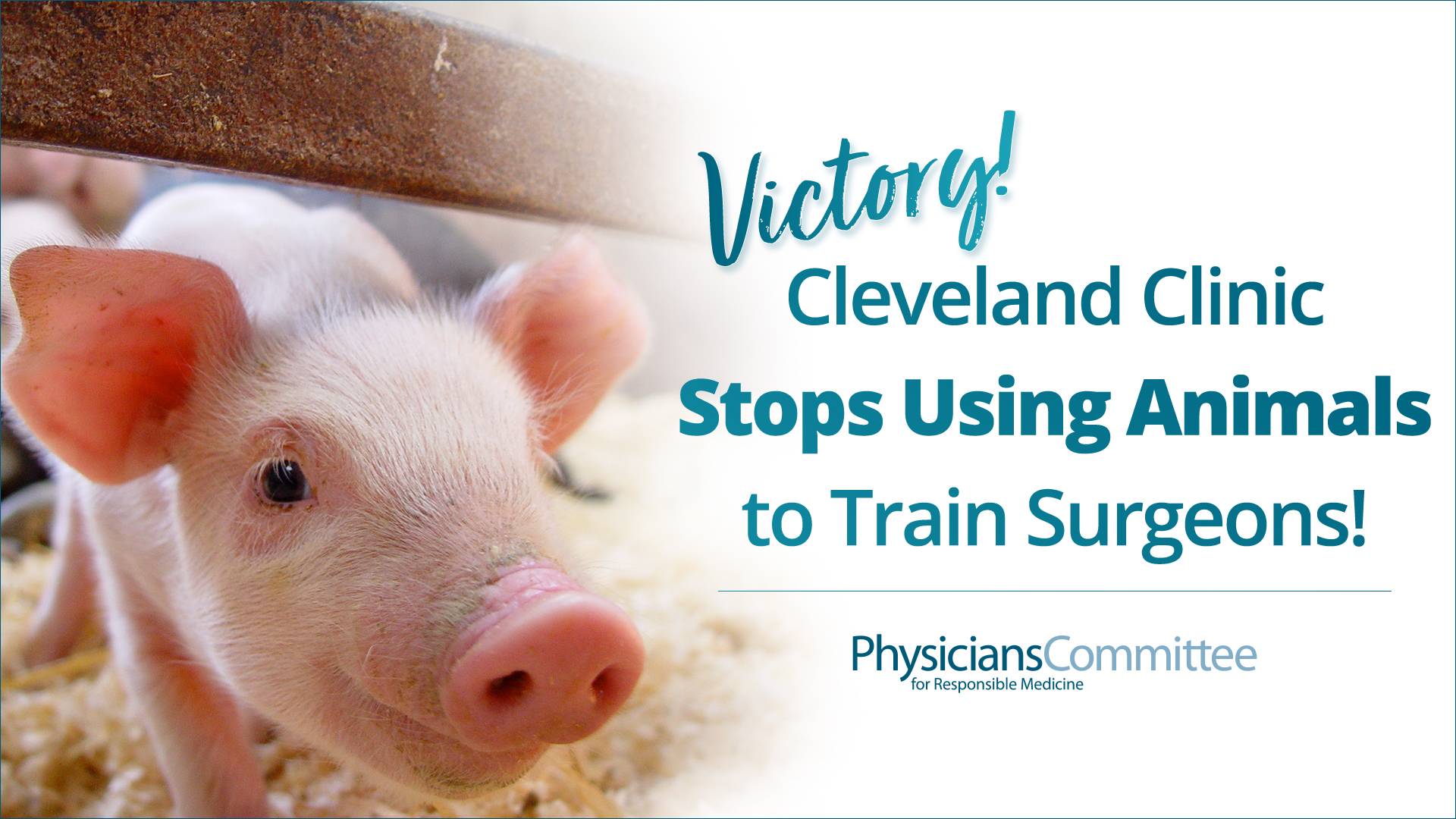 Are you ready for some terrific news? Cleveland Clinic has stopped using live animals to train surgeons!
Previously, the hospital held up to three pig labs per year to teach invasive procedures to its general surgery residents. 
Last May, John Pippin, MD, FACC, director of academic affairs for the Physicians Committee, began corresponding with officials at the hospital, to provide evidence in support of nonanimal training methods, which are exclusively used for training in Cleveland Clinic's other general surgery residency program at South Pointe Hospital in Ohio. We were thrilled when the hospital's surgery program director agreed to reassess animal use and determined that nonanimal training methods were best.
In another development, we also recently confirmed that the joint Spectrum Health and Michigan State University surgery program in Grand Rapids has also decided to stop using animals to train its surgeons!
Cleveland Clinic and Spectrum Health now join the 195 other general surgery programs in the U.S. that use only human-relevant training methods—like human-patient simulators, laparoscopic simulators, virtual reality trainers, and human cadavers. 
Please join us in celebrating these victories. We will continue to modernize medical training until superior, human-relevant methods are accepted and utilized in every program!