Good Science Digest

Jul 12, 2018
Physicians Committee Welcomes EPA Plan Promoting Alternatives to Animal Tests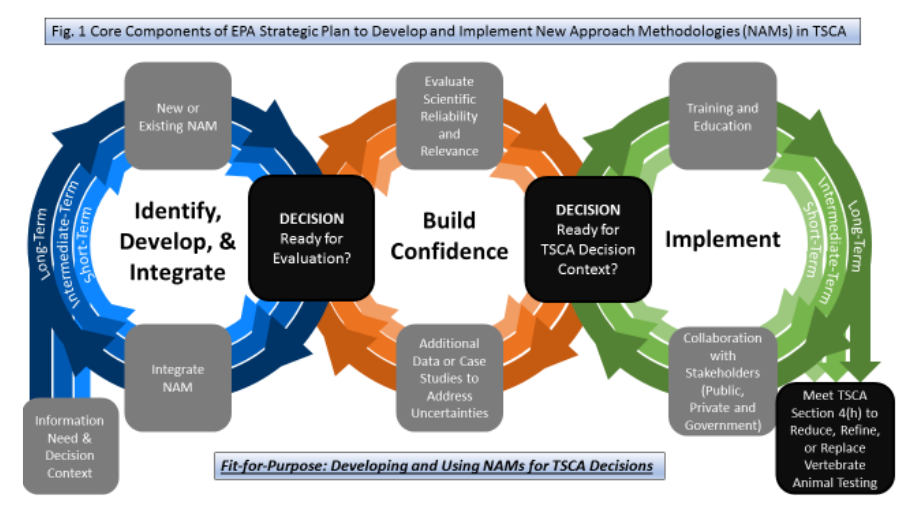 On June 22, 2018, the U.S. Environmental Protection Agency (EPA) published its Strategic Plan to Promote the Development and Implementation of Alternative Test Methods Within the TSCA Program. The Frank R. Lautenberg Chemical Safety Act for the 21st Century (LCSA), which amended the Toxic Substances Control Act (TSCA), required EPA to publish this strategic plan to reduce and replace vertebrate animal testing within two years after the date of its enactment.
In our comments on the draft plan, the Physicians Committee welcomed EPA's commitment to promoting human-relevant, nonanimal test methods, and we are pleased to report that this commitment is not only retained in the final version, but also strengthened in several important ways. 
The Physicians Committee is especially pleased that in the coming months, EPA plans to launch a new website dedicated to "new approach methodologies," or NAMs, within the TSCA program. NAMs include nonanimal methods and strategies that provide information that is equivalent to or better than that provided by antiquated animal methods. Examples of NAMs include in vitro toxicology tests that use human cell culture and in silico modeling that predict a chemical's potential for toxicity based on its structure.
Recently, we reported a dramatic increase in testing requirements for new chemicals under TSCA. While EPA did not address our concerns directly in its strategic plan, in its response to comments, it indicated that an official response is being handled separately. In a number of cases, EPA requested specific animal tests for which alternatives are available. At a minimum, this indicates a need for training in alternatives for EPA staff who are reviewing new chemical notices. In its strategic plan EPA acknowledges the need for training and education for EPA scientists and managers, the regulated community, interested stakeholders, and the public as an integral part of the implementation of its strategy.
Passed in June 2016, the LCSA is the first U.S. legislation that requires companies to use alternative methods to reduce the use of animals in chemical testing. Congress took over a decade to update TSCA, and the Physicians Committee worked tirelessly throughout the process to ensure that legislative language requires EPA to reduce and replace the use of animals. We will continue to work with EPA to ensure that it implements this requirement to the fullest extent.