Good Science Digest

Dec 30, 2020
Physicians Committee Supporters Lobby for the End of Animal Experimentation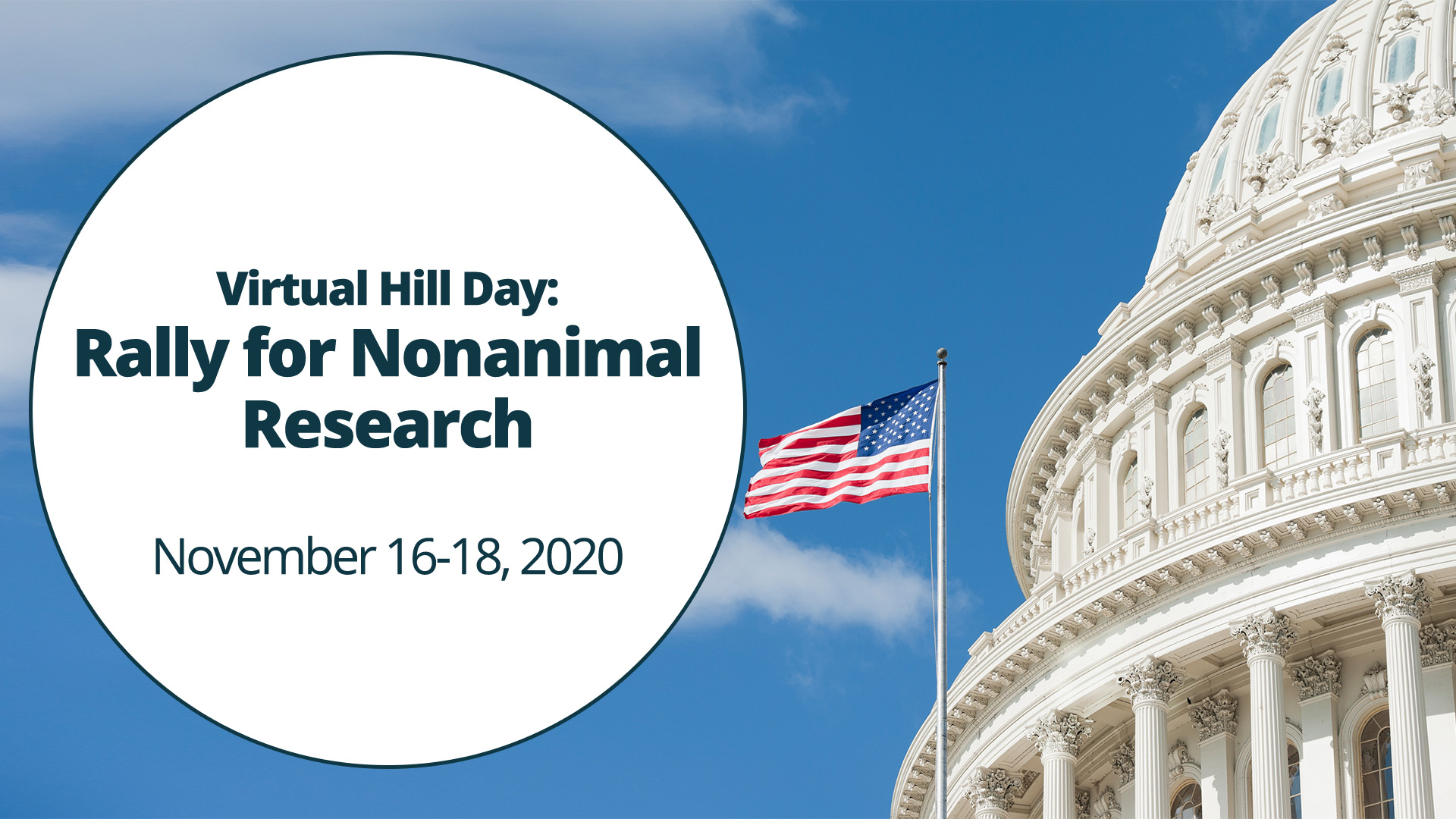 Physicians Committee held a virtual Hill Day to advocate for human biology-based and nonanimal research and testing.
Virtual Hill Day:
Last month, a dedicated group of 96 Physicians Committee supporters came together virtually to advocate for nonanimal research and testing. Specifically, they asked their members of Congress to send letters to National Institutes of Health (NIH) and Food and Drug Administration (FDA) leadership that request formal, agency-wide commitments to fully replace animal research and testing by 2036, with a 30% reduction by 2026. To accomplish this, the agencies should develop detailed implementation plans for how they will change policies, train staff on nonanimal and human biology-based methods, provide funding for nonanimal studies, and fill other gaps to achieve complete replacement of animal experimentation within this timeline. 
Over just three days, Physicians Committee supporters met with 48 different congressional offices through webcam or phone meetings and discussed the need for these formal commitments from the agencies. While it is more common to meet with Hill staff, in two of these meetings, the members of Congress themselves were present to speak directly with their constituents about this issue! 
Each day of the event, Physicians Committee staff hosted training sessions on how to effectively advocate for nonanimal research and testing. Engaging Congress is crucial to push federal research and testing toward nonanimal methods because agencies take congressional inquiries very seriously, raising the likelihood that the issue will be prioritized by agency leadership. 
Making Change:
It is estimated that up to 100 million animals are used in research and testing in the U.S. each year, despite recognition in the scientific community that results from animal studies do not translate well to humans. The NIH and FDA heavily rely on animal research and testing and contribute to much of the animal experimentation done in the U.S. Unfortunately, animal studies remain the default approach in agency policies, strategic planning, and funding allocations. There are many reasons for the continued reliance on animal experimentation, including institutional inertia to changing the status quo, lack of training in nonanimal approaches among regulators, and regulatory hurdles that make it difficult for scientists and test developers to use nonanimal methods. 
To overcome these significant barriers, top-down commitments to replace animal experiments with clear deadlines are necessary. We know that this can be done; in 2019, the EPA Administrator made a commitment to reduce requests and funding of mammalian testing by 30% by 2025 and completely eliminate them by 2035. It has helped to shift agency programming and strategic planning to prioritize reduction of animal studies, and spark innovation for nonanimal methods among industry. 
The FDA has indicated its goal of integrating human-based approaches to reduce animal use. At the beginning of December, the FDA launched Innovative Science and Technology Approaches for New Drugs (ISTAND), a pilot program to provide a pathway for nonanimal drug development tools to be approved by the agency. ISTAND is an important step to advancing nonanimal tests for regulatory decision-making; to ensure more similar programs are established in line with this goal, a broader commitment to replacement of animal studies from agency leadership is necessary. 
Your Voice Matters:
Hill Day participants have done the legwork to get their Senators and Representatives on board with this issue. As a result of Hill Day lobbying efforts, we have received bipartisan interest in sending joint letters to the NIH and FDA requesting top-down, agency-wide commitments to replacement. Participants have helped us foster many new connections with members of Congress and strengthen existing relationships with our allies. Now, the Physicians Committee's policy team will continue to grow these relationships, work with members of Congress to answer questions, confirm signatories on the letters, and facilitate that Congress sends this strong message. 
Congress must push agencies to follow the EPA's lead to modernize federal research and testing and address the growing public concern over animal experimentation. The Physicians Committee plans to host another Hill Day event next year and looks forward to continuing to engage our passionate supporters in lobbying for nonanimal research and testing.