Good Science Digest

Jun 5, 2023
Persistent Issues With the Journal Nutrients and Its Publisher MDPI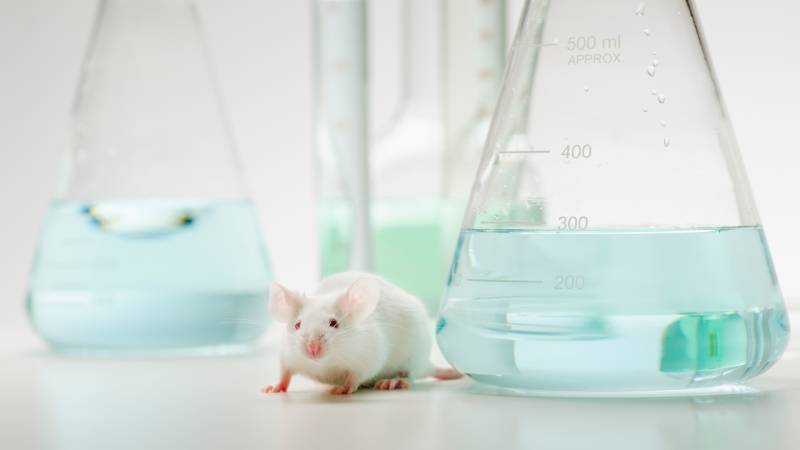 To achieve high standards in scientific publication, journals and publishers should focus on what readers need most — high-quality, honest, and relevant research. Journals and publishers act as gatekeepers to the scientific literature that informs advancements in medicine, public health, safety, and much more. Many journals and publishers make every effort to maintain the integrity of scientific literature. Others, like the journal Nutrients and its publisher, MDPI, fall short.
1. Nutrients fails to abide by its own policy of avoiding animals use where alternatives exist.
Although Nutrients purports to be a human clinical nutrition journal, nearly 20% of its articles represent animal experiments. Most, if not all, of these articles, violate Nutrients' own policy not to publish animal experiments where alternatives exist, as these studies could have been conducted ethically with humans or human-relevant alternatives to the animal tests. Rather than use animals, human-focused studies would have provided clinically meaningful data to inform human health conditions.
In a recent study, experimenters confined and socially isolated monkeys in an attempt to study the effects of a Mediterranean diet on mental and brain health. Multiple animals died during the study. Those that survived were enrolled in subsequent research experiments. There is no rationale for animal use in human nutrition research given the abundance of human studies examining Mediterranean diets. Numerous large-scale studies have already ethically studied the impact of diet on mental and brain health in humans using observational techniques and noninvasive measures like blood draws and medical imaging.
Another experiment used pigs in an attempt to evaluate how diets rich in fruits and vegetables can improve human microbiome health. The animals were killed after just two weeks. The goals of the study could have been accomplished without using animals. Using blood and fecal samples, several studies have already investigated the effects of a diet rich in fruits and vegetables on the blood transcriptome and the microbiome directly in humans.
In another paper, the manufacturer of a saffron-based nutrition supplement explored the spice's purported mood-boosting properties. But rather than administering the supplement to volunteers and tracking their depressive symptoms with validated instruments, as other researchers have done, the manufacturer force-fed saffron to mice via gavage and dropped the animals in water tanks to conduct forced swim tests in an attempt to measure mood.
To help build human-relevant literature, when humans or human-relevant methods can be used, Nutrients should enforce its existing policy not to publish animal experiments.
2. Nutrients and MDPI's pay-to-publish framework overlooks scientific quality.
In 2018, 10 senior editors resigned from Nutrients, reportedly because the publisher, MDPI, pressured them to accept manuscripts of mediocre quality and importance. Authors pay fees per published article, so the publisher has the incentive to publish as many as possible.
Franck Vazquez, MDPI's CEO at the time, claimed that "if more papers are good enough, more should be published." He also asserted that editors should be focused more on publishing "even when it is not very novel" rather than trying to increase or preserve the impact factor of the journal.
It's not surprising then that Nutrients, which was founded in 2009, has experienced a phenomenal growth rate over the years. From 2012 to 2022, the number of papers published grew by 3,903% to more than 5,400 publications in 2022. The journal has maintained an average annual growth rate of 58% over the past five years. All while the time from manuscript submission to first decision is at an all-time low — just 13.7 days. As pay-to-publish journals become increasingly prevalent, the financial motives of publishers are increasingly questioned. MDPI, which publishes 427 journals (23 of which were launched in 2023), charges thousands of dollars for each published article (more than $2,900 in the case of Nutrients), creating a deterrent to meticulously screen submissions for evidence of ethical misconduct.
In 2022, Nutrients brought in over $15.8 million in articles fees. Racing to publish and to bank author fees erodes scientific quality.
3. Nutrients and MDPI are frequent self-citation offenders.
Frequency of citations plays a role in the likelihood of receiving grant funding and can also increase the journal's impact factor. Self-citations become problematic when an author excessively references themselves in an attempt to inflate an individual's citation count.
Journal Citation Reports (JCR), a reference database for the assessment of researchers and for grant-making decisions, analyzed 53 MDPI journals, including Nutrients, to assess self-citations. The self-citation rates of all MDPI journals, except for one, were above those of the leading journals within the same subject area.
Nutrients was compared to Elsevier's Progress in Lipid Research, the leading JRC-indexed journal in the same category. In 2018, Nutrients had a self-citation rate of 6.46 while Progress in Lipid Research was rated 0. By 2019, Nutrients' self-citation rate was up to 17.46 while Progress in Lipid Research was rated 2.73.
4. Multiple sources describe MDPI as a predatory publisher.
The Committee on Publication Ethics (COPE) describes predatory publishing as "the systematic for-profit publication of purportedly scholarly content (in journals and articles, monographs, books, or conference proceedings) in a deceptive or fraudulent way and without any regard for quality assurance."
Predatory journals undermine the integrity of scientific literature by avoiding quality peer review, which helps ensure that only high-quality research is published, by determining the validity, significance, and originality of the study. Predatory journals are dangerous developments that may ruin scientific progress because they sacrifice quality for profit.
Beall's List of Potential Predatory Journals and Publishers has included MDPI. Additionally, in 2023, hundreds of MDPI journals, including Nutrients, were listed on the predatory publications list by Predatory Reports.
Notably, in 2023, multiple MDPI journals, including MDPI's flagship journal, International Journal of Environmental Research and Public Health, were delisted from Clarivate's Web of Science, a bibliographic database of peer-reviewed journals, for failing to meet its quality selection criteria. Meaning these journals lost their impact factor and all articles published in the journals are no longer indexed in the database.
If editors, publishers, and reference databases are not willing to take corrective action, we are left wondering whom the scientific community can depend on to uphold scientific accountability. Failing to abide by ethical standards in the literature is, in our opinion, leading to a research-integrity crisis.