Exam Room Podcast

Oct 22, 2020
What Will Your Legacy Be?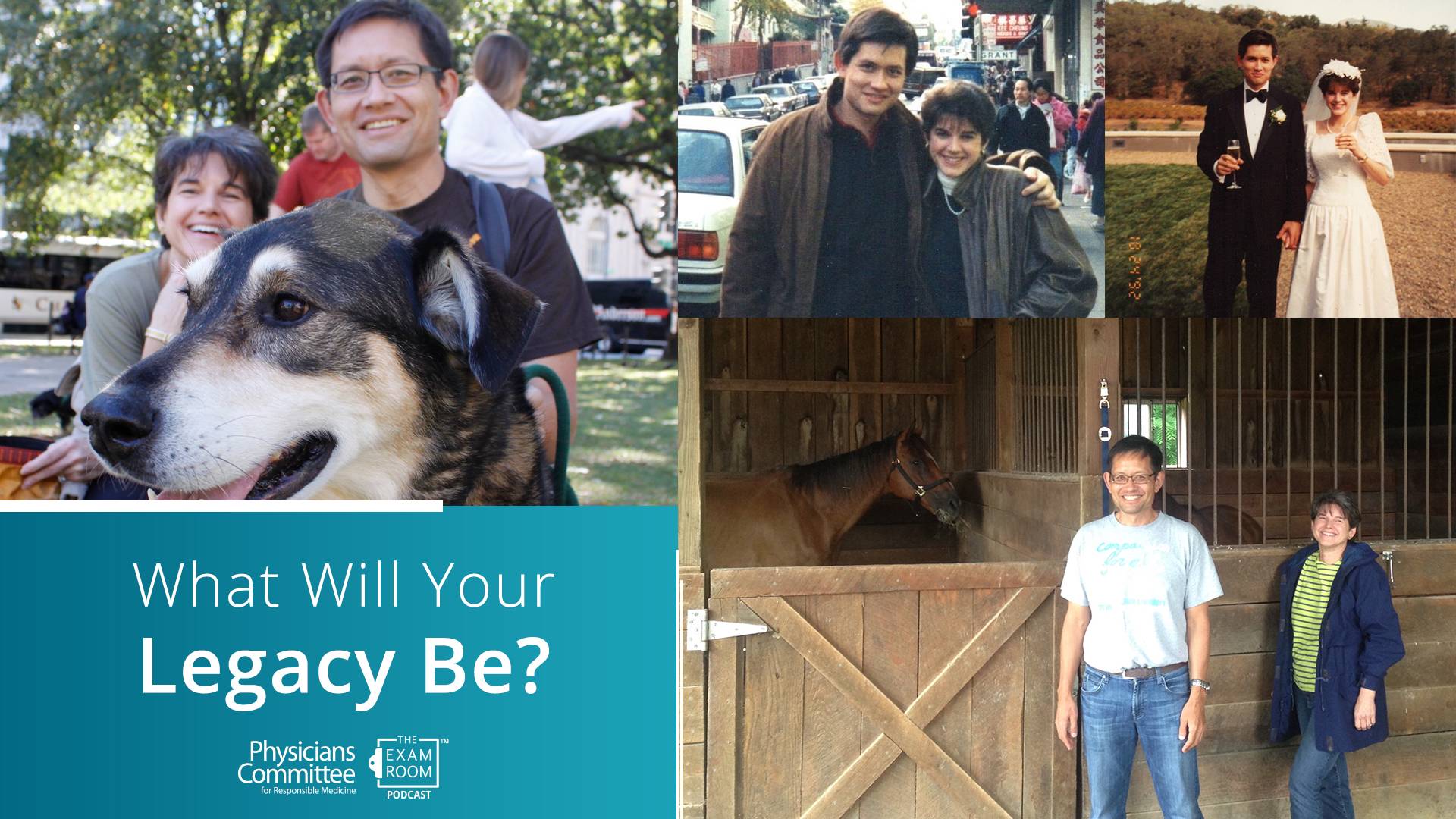 How would you like to be remembered years from now?
Your legacy can be to leave a massive impact on the world and make it a healthier place for all of its inhabitants. 
On this episode of The Exam Room™ podcast, "The Weight Loss Champion" Chuck Carroll is joined by Alysoun Mahoney who honored her late husband by carrying on the work they began together as advocates for a plant-based lifestyle and animal welfare. Following his sudden passing, Alysoun established the Gregory J. Reiter Memorial Fund.
It is thanks in no small part to the fund that countless animals are being saved, major shifts have been made on the federal level toward healthier practices, and tens of thousands of people have learned the benefits of adopting a vegan diet.\
So what would you like your legacy to be? What work would you like to continue for years to come? You will learn how you can make a huge difference without millions of dollars. Your legacy—a healthy, compassionate legacy—can be solidified with far less and do far more good than you can possibly imagine.
Chuck is also joined by Kim Intino, Director of Legacy Giving for the Physicians Committee, who walks us through how to simplify the process of cementing your legacy so that you can support the tireless efforts of the Physicians Committee well into the future.
Get ready to change the world.
To speak with Kim about supporting the Physicians Committee through legacy giving, please email Kim at kintino [at] pcrm.org (kintino[at]pcrm[dot]org) or register for the legacy giving planning event. 
More on Exam Room Podcast