Exam Room Podcast

Nov 29, 2022
Weight Loss Insight From Obesity Doctor and Man Who Lost Almost 300 Pounds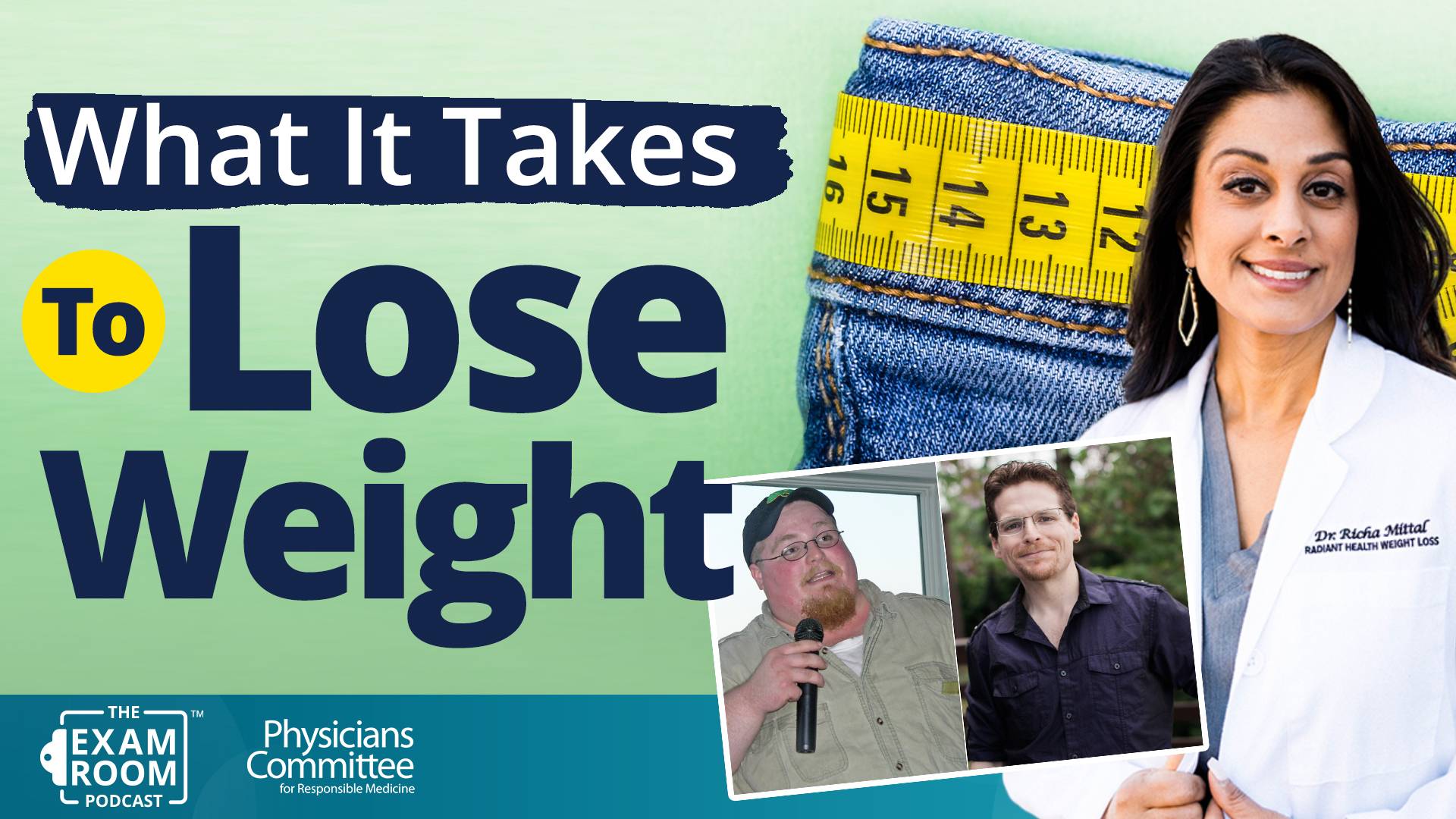 A doctor specializing in obesity and a man who lost 280 pounds talk about how to lose weight and keep it off.
Dr. Richa Mittal joins "The Weight Loss Champion" Chuck Carroll on The Exam Room Podcast for an insightful conversation about our struggle to eat a healthy diet. Are we set up to fail?
Topics discussed:
Is too much emphasis put on weight?
Are ultra-processed foods to blame?
Cheat days
Sustainable ways of eating
Best foods and nutrients for weight loss
Plus, a very special conversation with Dr. Neal Barnard about our life saving work at the Physicians Committee. We need your help to make the world a healthier place.
Chuck also reports on a study showing a small amount of almonds can help with weight loss.