Exam Room Podcast

Feb 1, 2023
Weight Loss Drugs or Diet: What Works Best? | Dr. Neal Barnard Live Q&A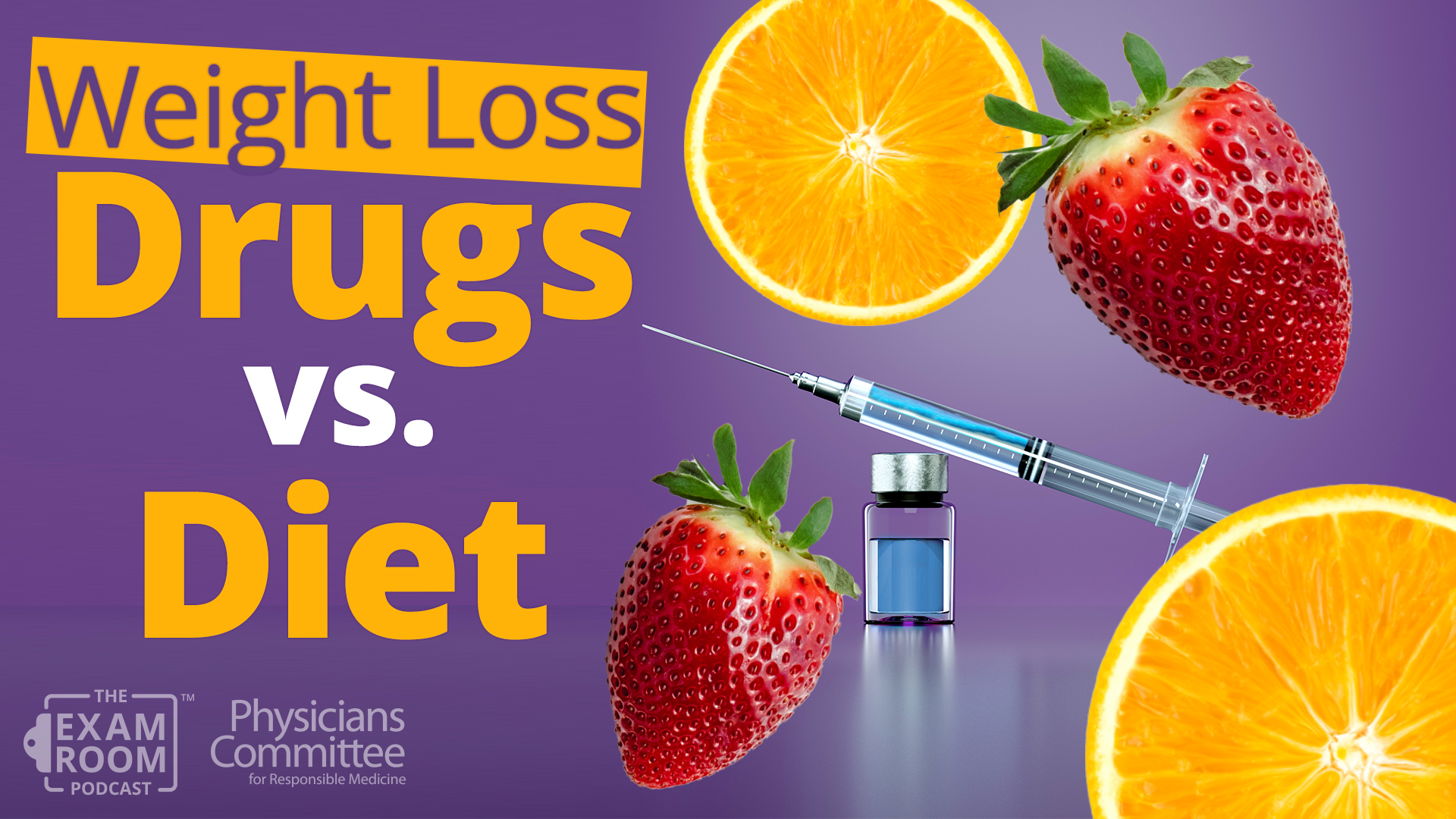 Weight loss drugs are exploding in popularity with millions turning to them in hopes of improving their health and finally losing the pounds that only seem to keep piling on.
This episode of The Exam Room™ Podcast is sponsored by The Gregory J. Reiter Memorial Fund, which supports organizations like the Physicians Committee that carry on Greg's passion and love for animals through rescue efforts, veganism, and wildlife conservation.
But are they as effective as other popular diets and measures?
"The Weight Loss Champion" Chuck Carroll, who lost nearly 300 pounds, is joined by Dr. Neal Barnard for an honest exploration of what's best for long-term success.
Dr. Barnard has devoted much of his career to improving the health of millions by sharing evidence-based research on weight loss and chronic diseases.
Together they lay out a roadmap for weight loss that lasts.
A segment on the high-priced weight loss medication Wegovy that aired on the national news program 60 Minutes is also reviewed.
Chuck and Dr. Barnard will be recording a special episode of The Exam Room LIVE in Los Angeles on March 30. Tickets can be purchased online.
More on Exam Room Podcast