Exam Room Podcast

Jan 5, 2023
Top Diets Reviewed with Dr. Neal Barnard | Health All-Stars Series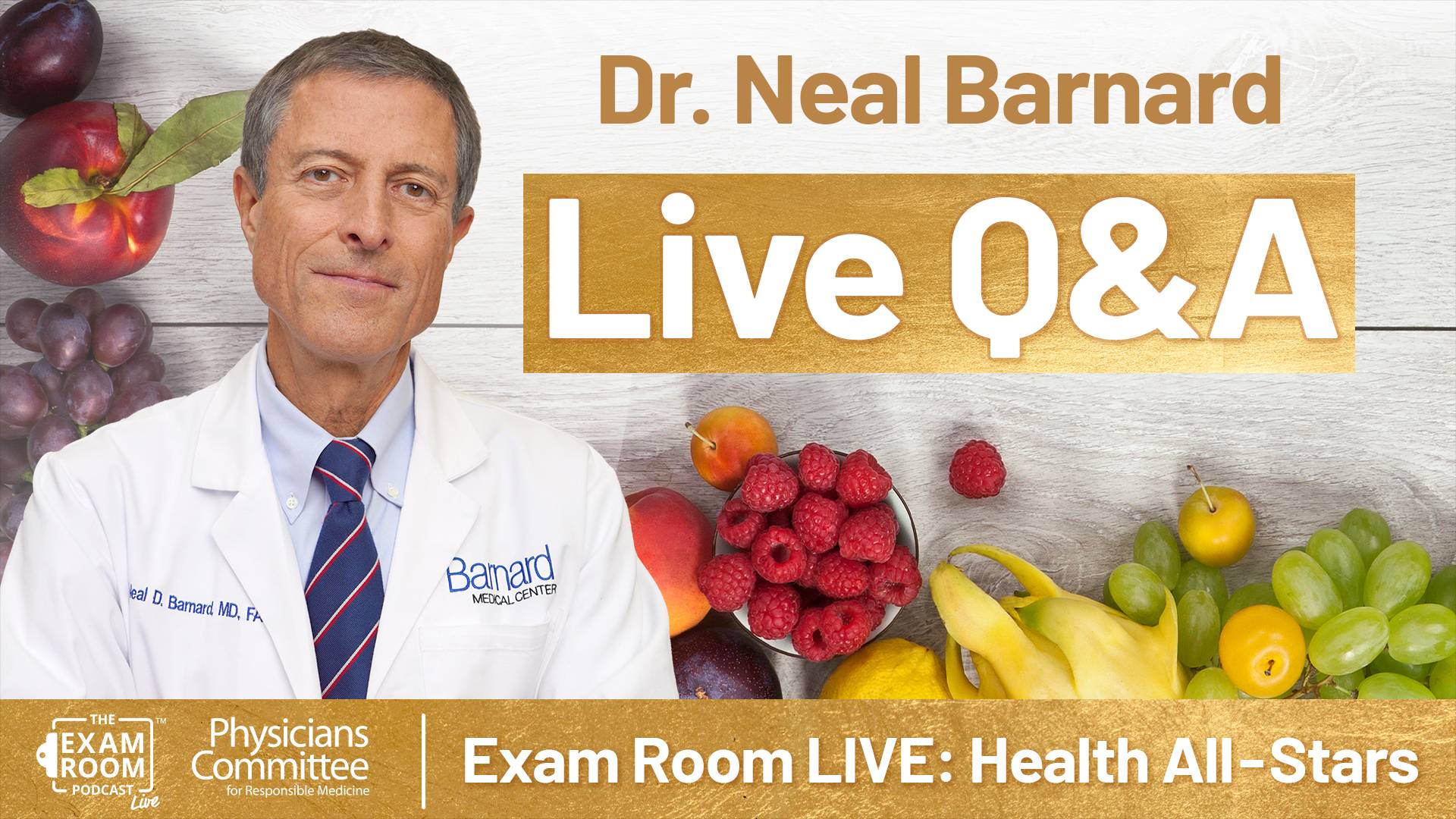 From Weight Watchers to Jenny Craig. From the Mediterranean and DASH diets to a raw diet. How healthy are the supposedly healthiest diets?
They go under the microscope when Dr. Neal Barnard joins "The Weight Loss Champion" Chuck Carroll for a closer look on episode two of The Exam Room Health All-Stars series.
Plus, the Exam Roomies have a long list of some of the craziest diets they've tried! Spoiler: They didn't work.
Other Topics Discussed
How to convince others that a plant-based diet is healthy
Nuts and weight loss
How much coffee is too much coffee?
Looking healthy is different from actually being healthy
Will your hair fall out if you don't eat oil?
Plus more!
Dr. Michael Greger, Dan Buettner from The Blue Zones, Dr. Will Bulsiewicz, T. Colin Campbell, Dr. Alan Desmond, and Rip Esselstyn will also be featured in the Health All-Stars series.
More on Exam Room Podcast