Exam Room Podcast

Apr 29, 2021
Time to Stop Counting Calories? | Weight Loss Q&A With Dr. Vanita Rahman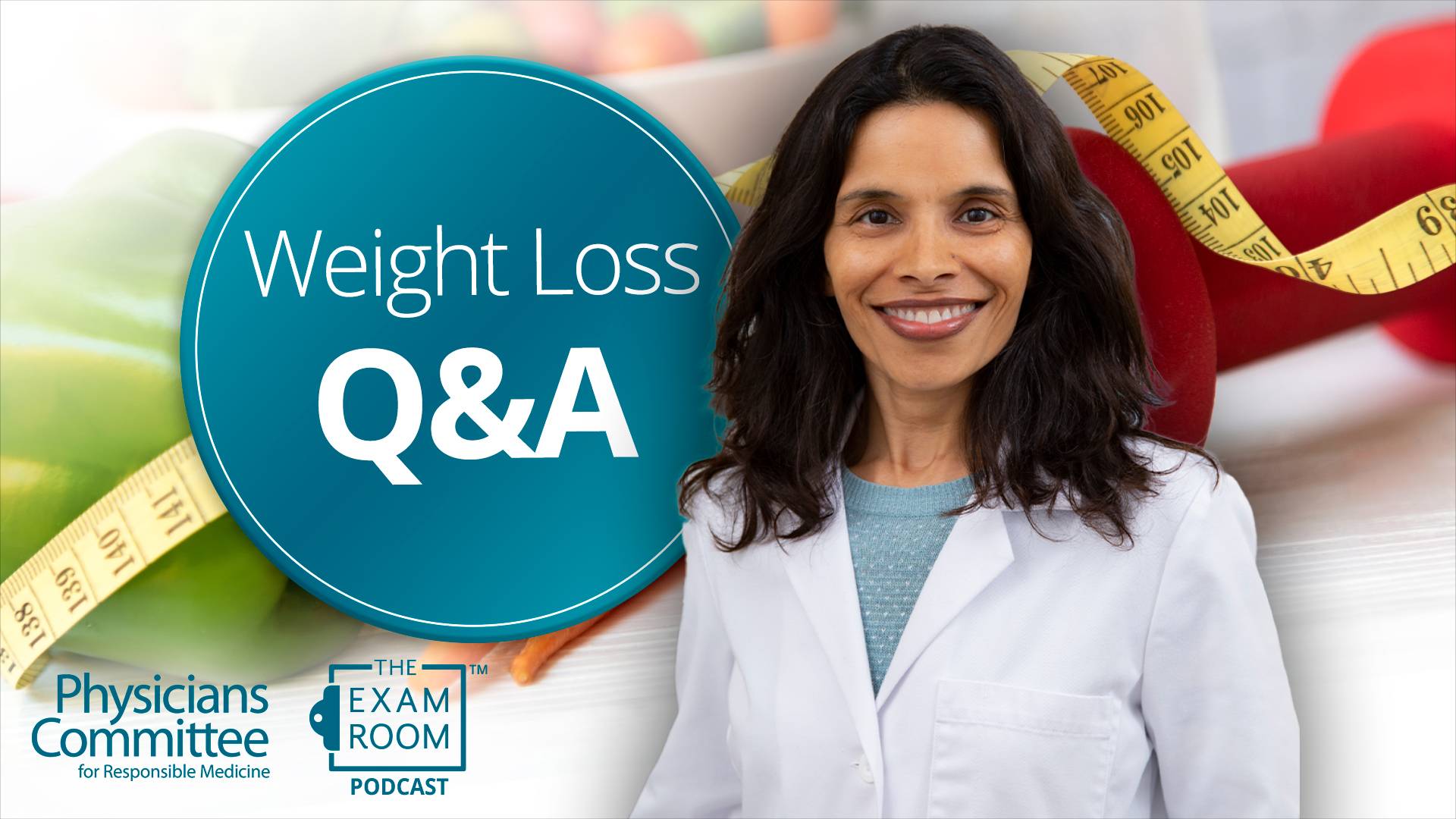 You may not need to count calories in order to lose weight! That's great news for those of us who get frustrated by tediously entering each meal in an app or adding everything up on a calculator!
Vanita Rahman, MD, joins "The Weight Loss Champion" Chuck Carroll for a special weight loss Q&A on The Exam Room™ Live! Learn how calorie counting can become a thing of the past when eating a plant-based diet and hear about which vegan foods might still pack on pounds!
Plus, Dr. Rahman unlocks other secrets to weight loss when Chuck opens The Doctor's Mailbag to answer your questions!
What foods help stop junk food cravings?
Can juice and soda cause weight gain?
How does the fat in nuts and seeds compare to the fat in meat and dairy?
What is the best way to keep weight off for good and stop yo-yo dieting?
Dr. Rahman will be leading a 12-week plant-based weight loss program beginning May 15.
If you have a question you'd like to ask the experts on the show, tweet it to @ChuckCarrollWLC using #ExamRoomLive.