Exam Room Podcast

Jan 21, 2020
The Thyroid and Nutrition: Your Body in Balance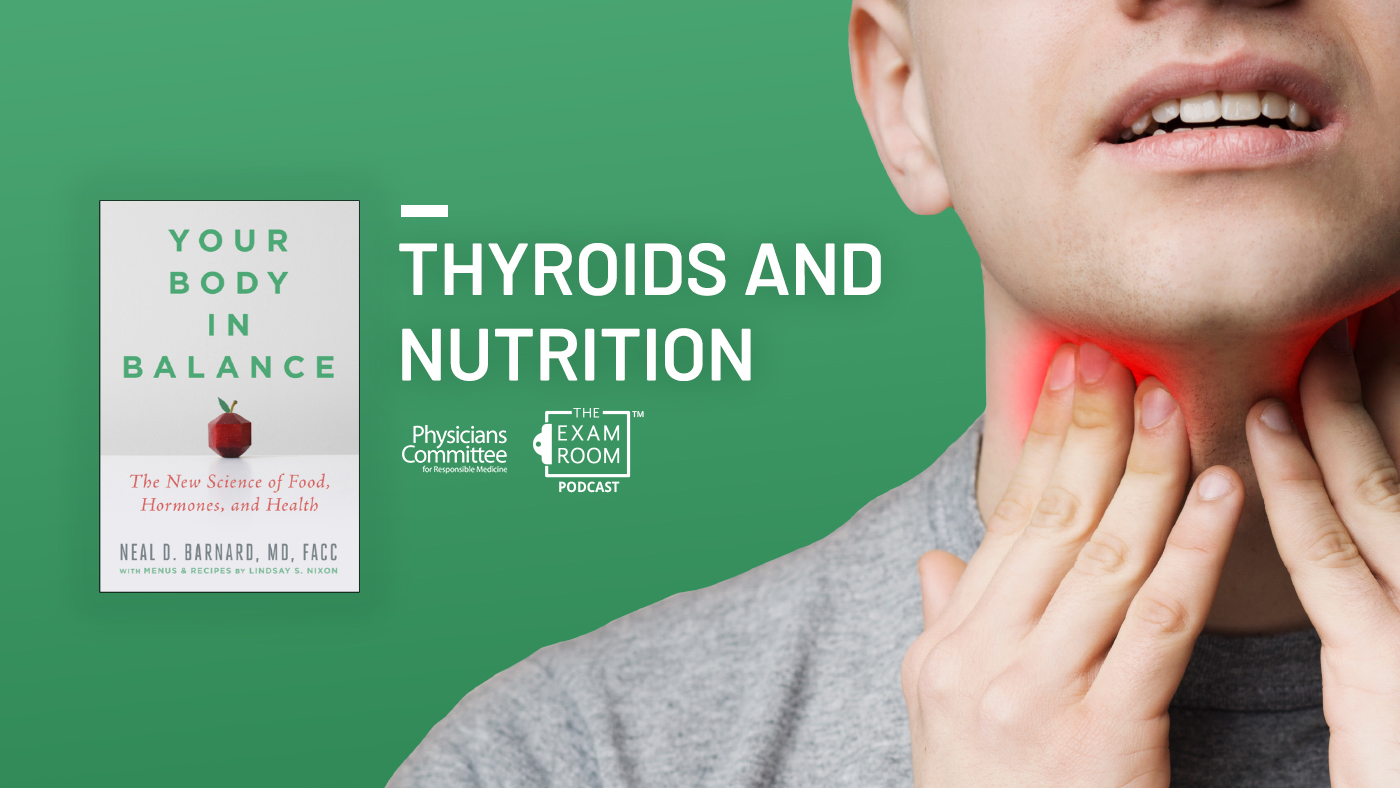 The connection between thyroid health and diet is becoming increasingly clear.
In the second part of the Your Body in Balance series with Neal Barnard, MD, and "The Weight Loss Champion" Chuck Carroll, the pair explore the research available on thyroid function and nutrition.
Dr. Barnard delves into the differences between hyperthyroidism and hypothyroidism and the foods to avoid for each condition. He also tackles the effect dietary change can have on Hashimoto's and Graves' disease.
Then, Chuck is joined by three people from all different walks of life who overcame their thyroid issues and are featured in the Your Body in Balance book.
Dr. Mike Cowan is a neurosurgeon who enjoyed staying active and competing in sports. Mike thought that he was a pillar of health until one day his bloodwork showed an underperforming thyroid.
Wendy Sax is a film producer who began gaining weight unexpectedly and noticed that her hair was turning brittle. She experienced dramatic mood swings that often left her with feelings of deep depression while also feeling surges of restless energy. It wasn't long before doctors diagnosed her with hyperthyroidism.
Jeanne Schumacher is a chemistry teacher who also began packing on pounds, but instead of having a jolt of energy, she felt sluggish and was sick all the time. She had become a frequent patient in the doctor's office. Her turning point came when she was rushed to the hospital with a 105-degree fever and sky-high blood pressure.
Although they lead much different lives, they do have one thing in common, each is now living vibrantly and healthfully following a closer examination of the foods they were eating.
Their stories of transformation are amazing!
Their stories are just a few of the many featured in Dr. Barnard's book, Your Body in Balance.
Your Body in Balance
Read about the science behind food, hormones, and health in Dr. Barnard's new book!
More on Exam Room Podcast