Exam Room Podcast

Jul 7, 2021
Soy, Testosterone, and Man Boobs | Dr. Neal Barnard Live Q&A on The Exam Room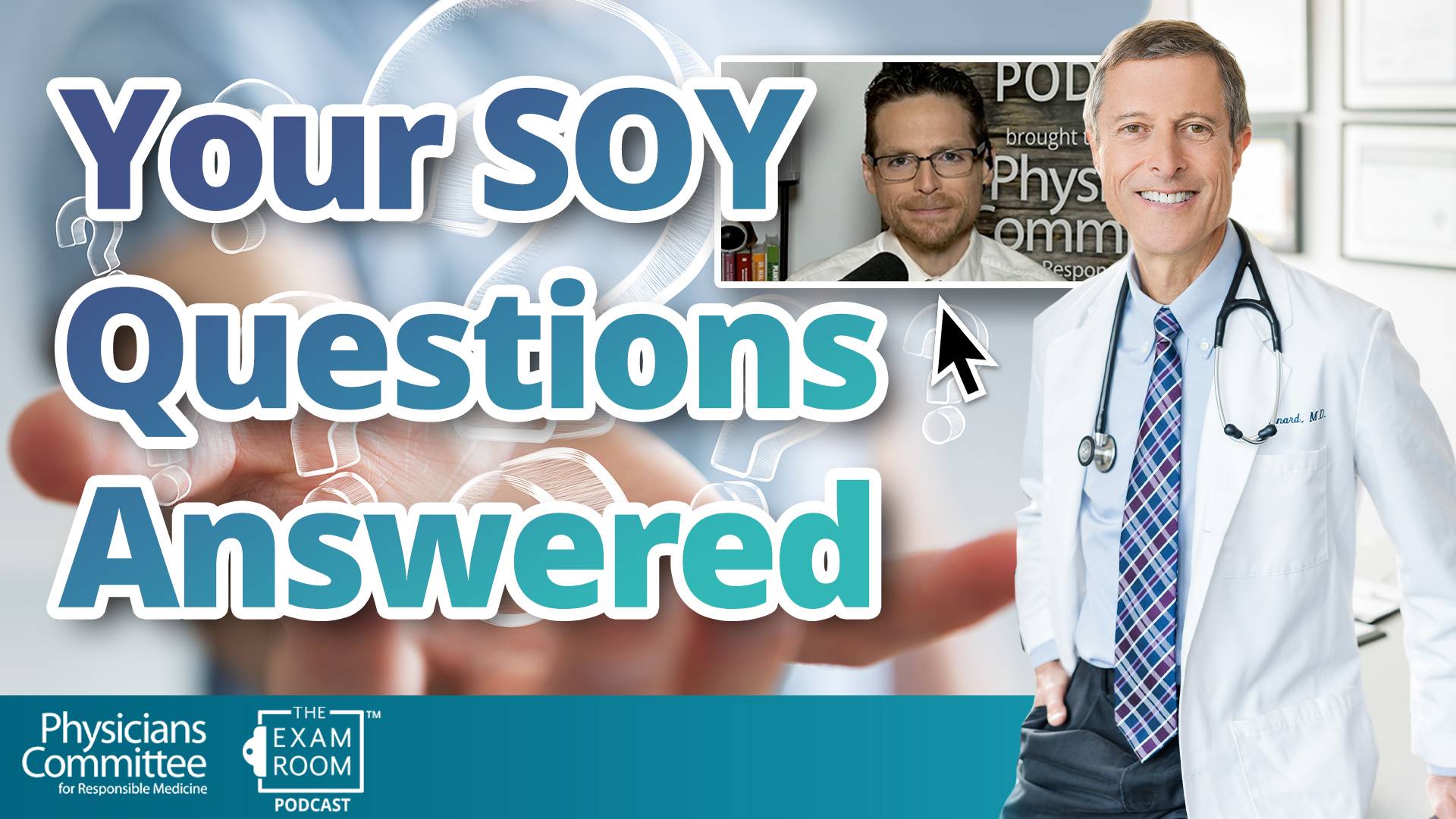 Does soy lower testosterone and cause men to grow breasts?
This episode of The Exam Room™ Podcast is sponsored by The Gregory J. Reiter Memorial Fund, which supports organizations like the Physicians Committee that carry on Greg's passion and love for animals through rescue efforts, veganism, and wildlife conservation.
Find out when Dr. Neal Barnard joins "The Weight Loss Champion" Chuck Carroll to talk about the real effects of soy on The Exam Room LIVE!
Plus, the Doctor's Mailbag is opened to answer listener questions about all things diet and nutrition.
Can vegetables increase testosterone?
Why do you feel hungry when you eat less fat?
Is the fat in meat healthier than artificial fat?
Which foods can help with hay fever? 
And many more!
Also, we take a special look at why people with dogs tend to be healthier and even live longer than those without a four-legged companion. The health benefits include fewer heart attacks and a lower risk of cardiovascular disease and diabetes!
Licensed veterinarian Dr. Tove Fall joins Chuck to explore studies and scientific data on the dog and human health phenomenon. Dr. Fall is also a professor of molecular epidemiology in Sweden.