Exam Room Podcast

Sep 3, 2020
She Lost 60 Pounds and Kept It Off for 37 Years!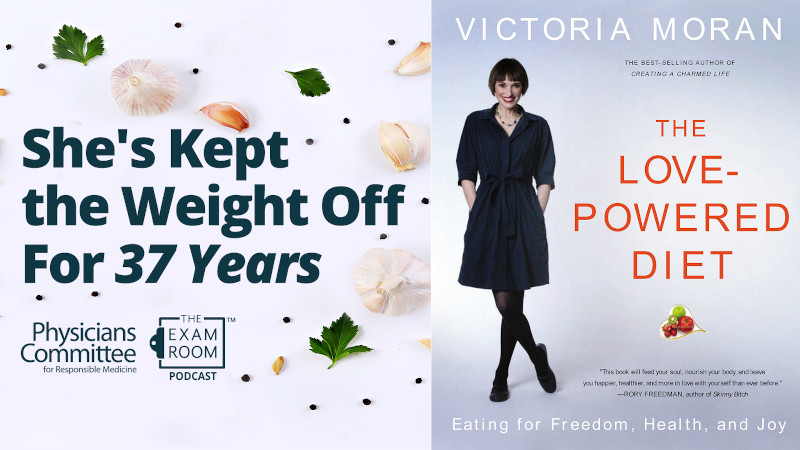 Many people think that losing weight is easy, but keeping it off is the hard part.
Nearly 40 years ago, Victoria Moran lost 60 pounds and has kept it all off! On this episode of The Exam Room™ podcast, "The Weight Loss Champion" Chuck Carroll is joined by Victoria who shares her secrets to winning the battle of the bulge once and for all. A huge part of her success is eating a vegan diet.
She and Chuck compare the tricks and tips they've learned over time to stay healthy and prevent the pounds from piling back on. Victoria also talks about ways to manage food cravings and addictions.
Plus, Neal Barnard, MD, and Jim Loomis, MD, help raise your nutrition IQ by opening The Doctor's Mailbag and answering your questions!
How can a heart attack survivor who went vegan convince their doctor that it is a healthy diet?
Should you eat only raw vegetables every day or should you eat cooked ones as well?
How can you control sugar cravings?
What are the health advantages of including soy in your diet?
And many more!
More on Exam Room Podcast