Exam Room Podcast

May 16, 2023
Resetting Your Gut After Antibiotics | Dr. Will Bulsiewicz Live Q&A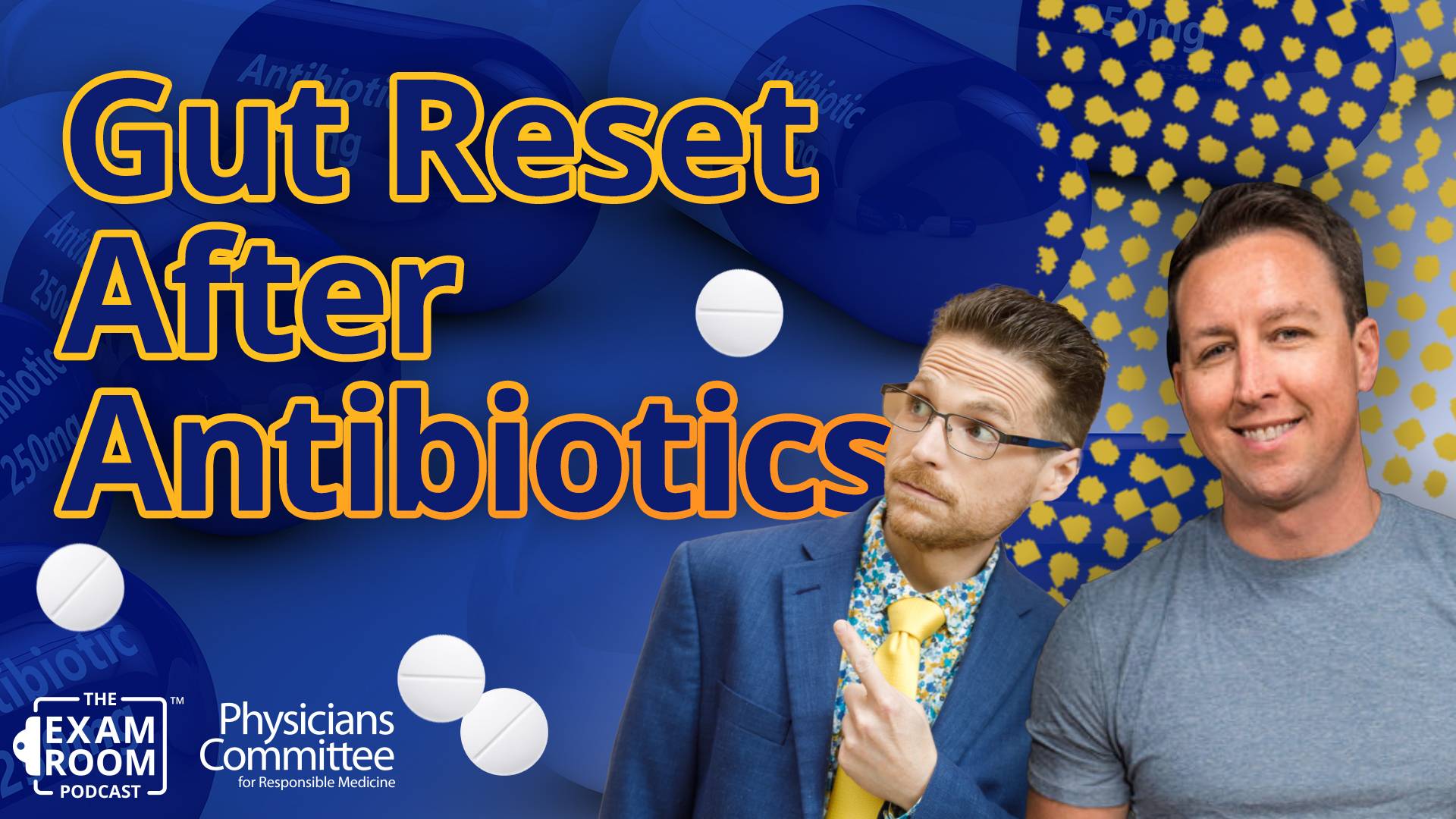 Learn how to reset your gut after taking antibiotics with world-renowned gastroenterologist Dr. Will Bulsiewicz.
Discover the best methods, healthiest foods, and lifestyle changes for getting your gut back to normal with the best-selling author of The Fiber Fueled Cookbook.
Dr. Bulsiewicz joins "The Weight Loss Champion" Chuck Carroll on The Exam Room LIVE.
Topics Covered
The significant impact of antibiotics on gut microbiome
The best time to start healing the gut
Signs that you have a healthy gut
Antibiotic effectiveness among vegans
Chronic overeating (even with healthy food) and gut health
Plus more!
The Exam Room LIVE will be in New York for a special night on July 12! Join Chuck, Dr. Barnard, Rip Esselstyn and Dr. Robert Ostfeld to learn how you can cut your risk of heart disease by 80%! Make this the most heart healthy night of your life with some of the most respected nutrition experts on the planet!
Tickets can be purchased at this link.
More on Exam Room Podcast