Exam Room Podcast

May 12, 2020
One Day to Wellness: Nutrition, Cancer, and Erectile Dysfunction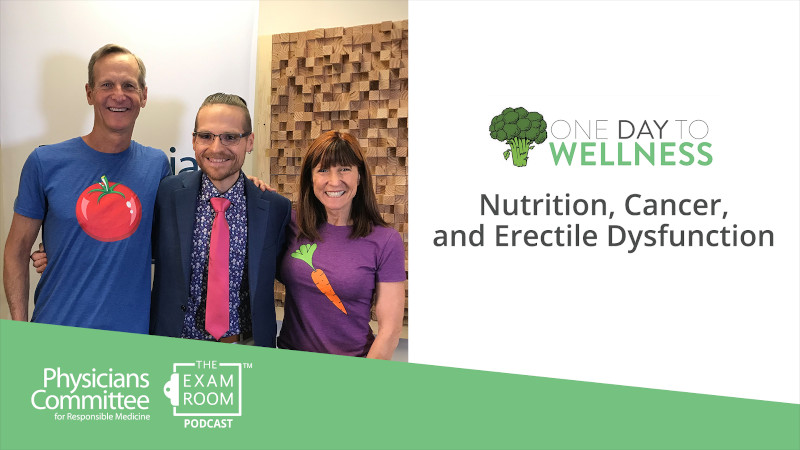 Nine years ago Bruce Mylrea was diagnosed with prostate cancer.
On that day he became a student of health and discovered the enormous role that food can play in both making us well and making us sick. From his studies, an epic road trip with his loving wife Mindy was born! Today, the pair travels the country in an enormous RV covered in fruits and vegetables sharing the knowledge they've acquired with all who will listen. 
Bruce and Mindy join "The Weight Loss Champion" Chuck Carroll to give an update on Bruce's health. 
Mindy also dishes on her new book, The Plant Powered Penis, which was inspired by the couple's own experience after doctors told Bruce that he wouldn't be able to perform in the bedroom very well following his cancer treatment. While many others struggled, Bruce and Mindy never really left the honeymoon phase and are still like a couple of newlyweds! Her book centers on her research on how a plant-based diet can improve male performance.
Also, Chuck revisits a conversation with Dr. Steve Neabore about the science of erectile dysfunction, which plagues 40% of men over age 40, according to some estimates! What foods can help with erectile dysfunction? Dr. Neabore has the answer!