Exam Room Podcast

Oct 13, 2022
Nuts: How Much Should You Eat? What Type? | Dr. Neal Barnard Live Q&A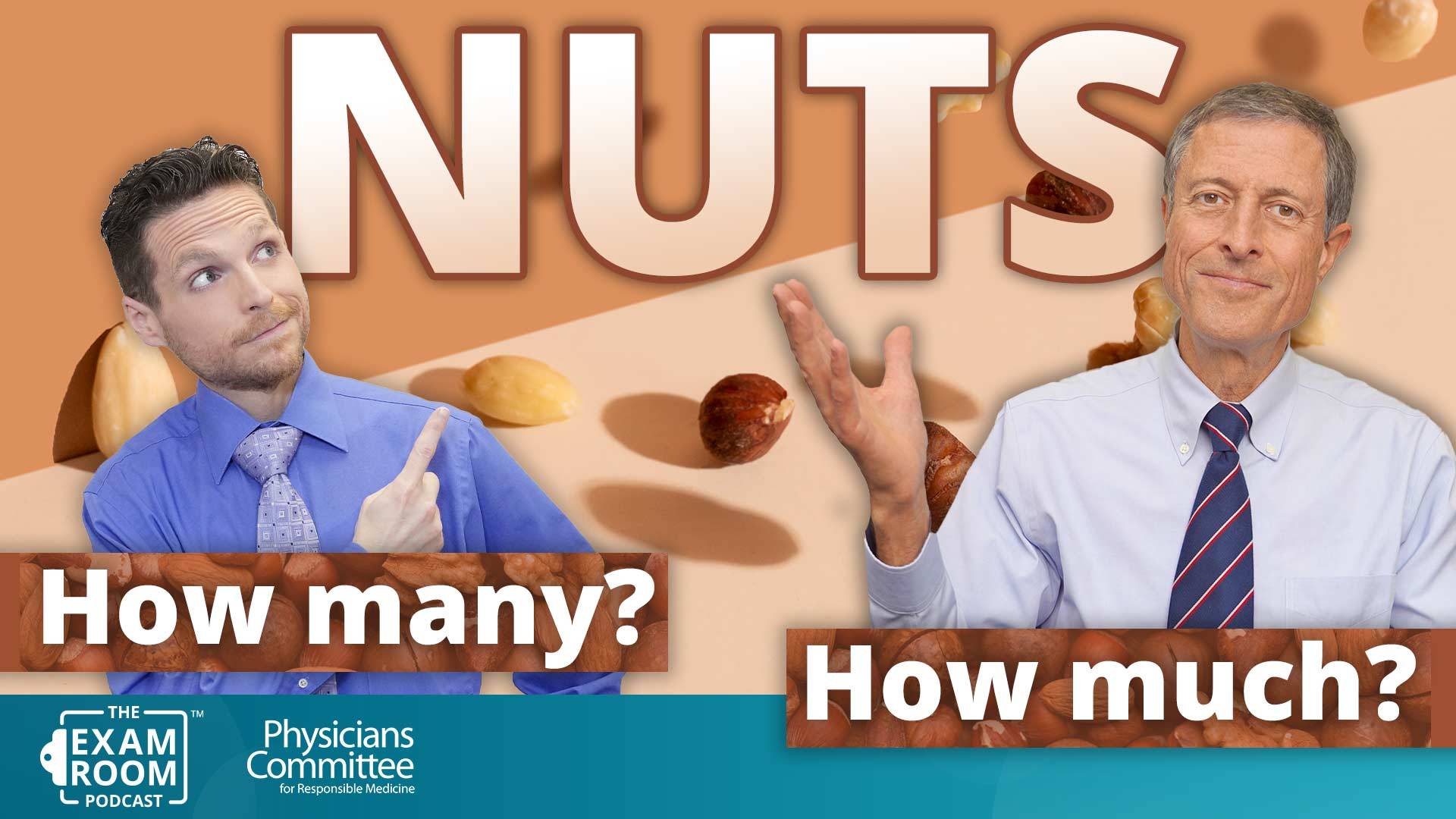 Nuts are so easy to overeat! While they can be part of a healthy diet and are naturally packed with protein, they're also loaded with fat.
This episode of The Exam Room™ Podcast is sponsored by The Gregory J. Reiter Memorial Fund, which supports organizations like the Physicians Committee that carry on Greg's passion and love for animals through rescue efforts, veganism, and wildlife conservation.
That can be a real problem as you enjoy handful after handful or spread on ultrathick layers of peanut or almond butter. It's like you just can't stop yourself, but what does a regular serving size look like?
Find out some tips for controlling your cravings and getting the portions under control when Dr. Neal Barnard joins "The Weight Loss Champion" Chuck Carroll on The Exam Room LIVE.
Dr. Barnard also answers questions sent to the Doctor's Mailbag.
What is the healthiest nut?
Should you eat nuts every day?
What type of peanut butter is best?
Can you eat nuts and still lose weight?
Plus, like a jar of mixed nuts, there's a little bit of nutrition information about everything else in the show too.
More on Exam Room Podcast