Exam Room Podcast

Jan 28, 2020
How To Beat Diabetes by Changing Your Diet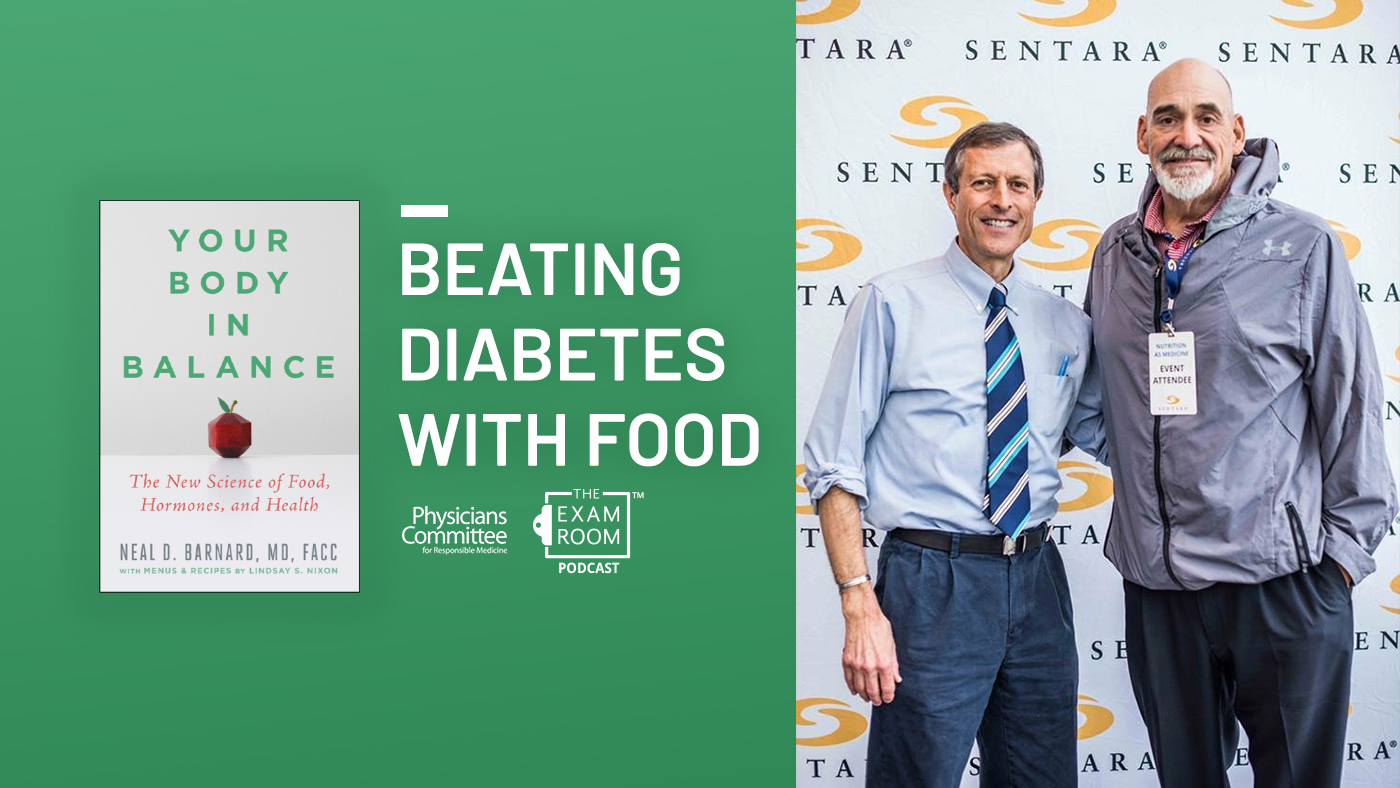 The doctor told him that he would need to be on insulin to treat diabetes for the rest of his life.
But he told the doctor that wouldn't work for him. Soon thereafter Bob Blackburn became the first patient the doctor had ever seen to reverse a diabetes diagnosis.
The idea of ditching meat and dairy was once unfathomable to the former Marine and professional wrestler. For decades his diet consisted of fast food, junk food, and high-fat foods. In fact, while traveling he would plan his routes around his favorite high-calorie restaurants.
But an inner health warrior was awoken inside Bob when his doctor informed him that he had diabetes. From then on, the unfathomable plant-based diet became the only diet he was interested in. 
On this third installment of the "Your Body In Balance" series with Dr. Neal Barnard and "The Weight Loss Champion" Chuck Carroll, Bob shares his remarkable journey—one filled with a lifetime of adventure, learning, and inspiration.
Dr. Barnard also sits down with Chuck to explore the connection between diabetes and hormones and why a dietary change can be just what the doctor ordered.
Bob's story is just one of the many featured in Dr. Barnard's new book, Your Body In Balance, which will be released on Feb. 4.
Your Body in Balance
Read about the science behind food, hormones, and health in Dr. Barnard's new book!
More on Exam Room Podcast