Exam Room Podcast

Mar 25, 2021
Hope for Fighting Alzheimer's Disease | Live Q&A with Drs. Dean and Ayesha Sherzai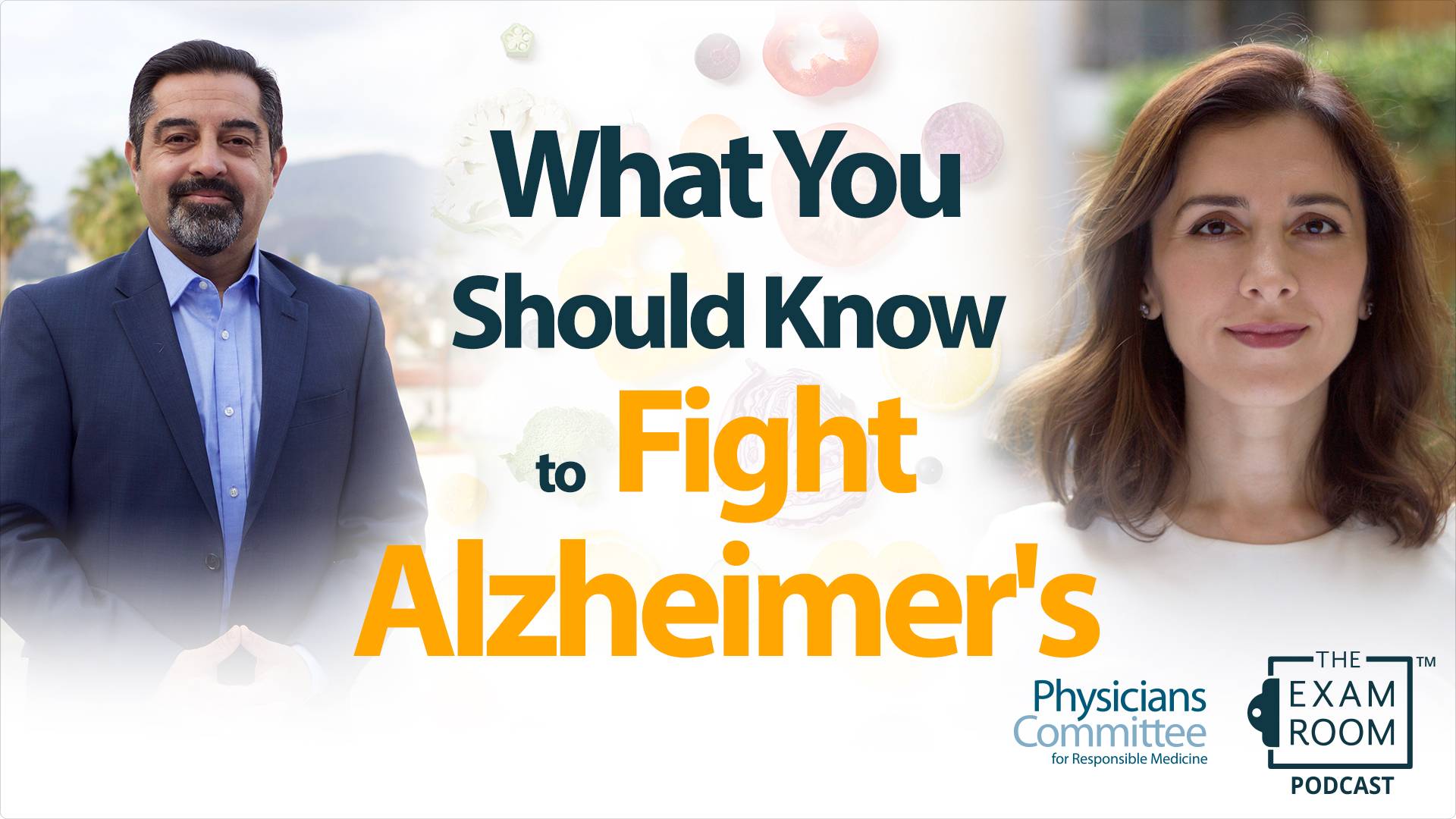 The food you eat may reduce your chances of being diagnosed with Alzheimer's disease even if it runs in your family.
Leading Alzheimer's researchers Drs. Dean and Ayesha Sherzai join "The Weight Loss Champion" Chuck Carroll to share the scientific evidence that shows how diet plays a large role in cognitive ability as we age. Discover the best foods you should be eating and what you should be leaving off your plate for optimal brain health. Plus, you will learn how sleep and other lifestyle changes can also reduce Alzheimer's risk.
Plus, Team Sherzai, authors of The 30-Day Alzheimer's Solution, offers new hope for preventing the disease when they answer viewer questions as Chuck opens the Doctor's Mailbag.
What percentage of Alzheimer's cases are due exclusively to genetics?
Is coconut oil good for the brain?
Is diet, exercise, or sleep the most important for brain health?
Is chocolate a good "brain food"?
Are you doomed if you don't start eating a plant-based diet until 50 years old?
And many more!
If you have a question you'd like to ask the doctors on the show, tweet it to @ChuckCarrollWLC using #ExamRoomLive. 
More on Exam Room Podcast