Exam Room Podcast

Dec 19, 2019
Healthier Holiday Tips With Audrey and Jeff Dunham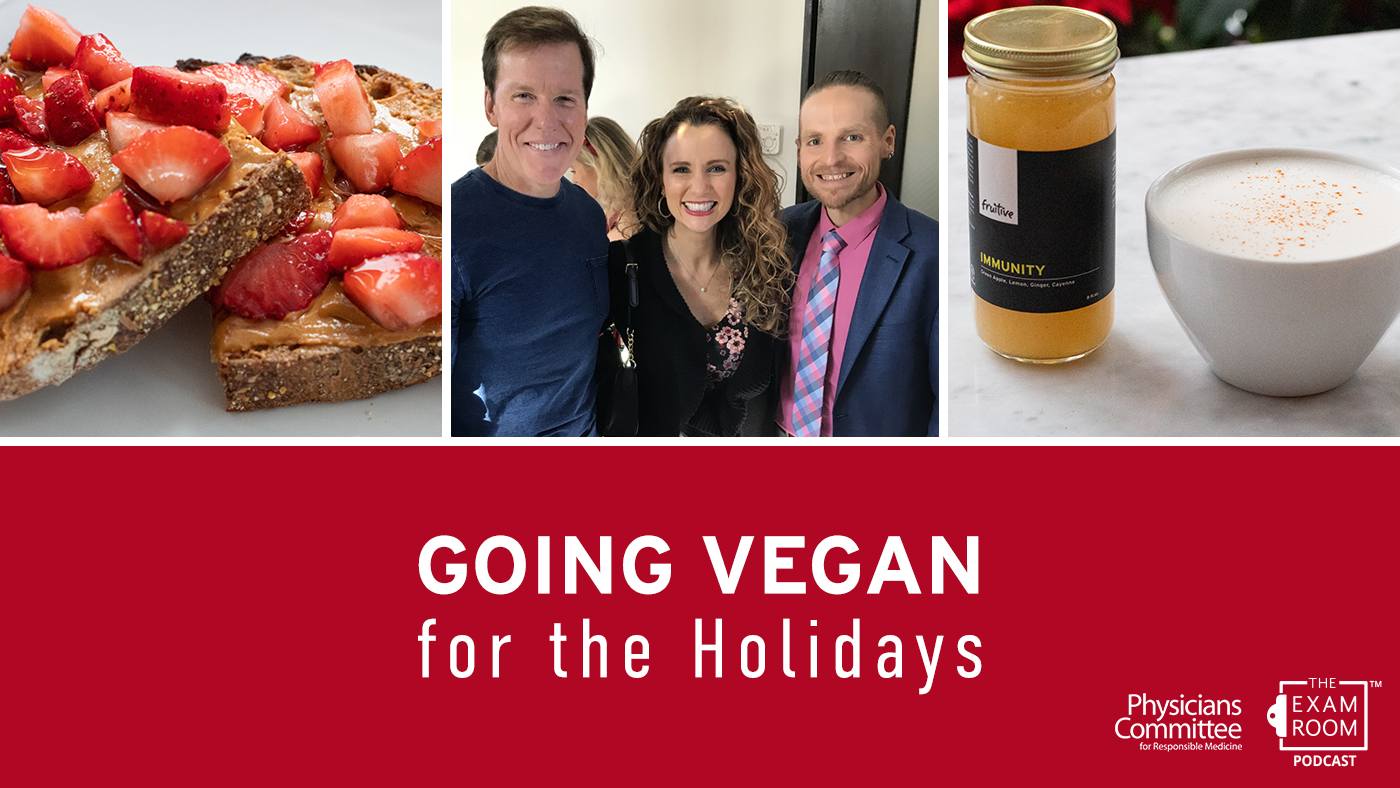 This is a jam-packed show with healthy holiday wisdom and a visit from Audrey and Jeff Dunham!
It's the most wonderful time of year ... for gyms to sell memberships and fad diet "gurus" to cash-in. It's also a wonderful time for your sweet tooth with cookies and cakes tempting you everywhere you turn.
But it's not the most wonderful time of year for your scale or your health. Overindulging and putting on weight has become as much a part of the holidays as opening gifts. But what if there were a way to make holiday treats with less fat and fewer calories?
There is! Join "The Weight Loss Champion" Chuck Carroll and Lee Crosby, RD, as they share healthier holiday secrets and recipes during a live broadcast from the Fruitive restaurant in Washington, D.C.! Learn the best plant-based substitutes for eggs and oil, the nutritional benefits of oatmeal cookies, and how to lower cholesterol while still catering to your sweet tooth!
Plus, learn how to deal with social situations at parties and family gatherings from nonvegans and how to plan ahead when you know vegan options will be limited.
You won't want to miss the recipes for the oatmeal raisin chocolate chip cookies and chocolate lovers' banana bread.
Then, Chuck is joined in Los Angeles by famed comedian Jeff Dunham and his plant-powered cookie-creating wife, Audrey. They share how Jeff keeps it plant-based on the road, an unforgettable Thanksgiving experience with the nonvegan side of the family, and the trick to finding healthy vegan options in the last places you'd expect!
Plus, Audrey unveils her new cinnamon oatmeal cookies from Peanut's Bake Shop just in time for the holidays. And you'll hear about Jeff's adventures taking cookies out of the oven on his tour bus as it barrels down the road at 70 miles per hour.
Lee and Chuck will both be speaking at the Kickstart Intensive on Jan. 10-11 in Washington, D.C.!
Special offer for Exam Room listeners! Buy one ticket at regular price and receive a link to purchase a second ticket for only $20! This is the perfect way to ring in the new year with a new and healthier you!
More on Exam Room Podcast