Exam Room Podcast

Jun 13, 2018
Hazardous Hospital Food
A hospital is supposed to be a place of healing and a pillar of health.
Yet, many serve the foods that may have helped land patients in the hospital in the first place.
In this episode, "The Weight Loss Champion" Chuck Carroll sits down with Leslie Rudloff, Esq., director of legal affairs at The Physicians Committee, to talk about the big money contracts between hospitals and fast food restaurants that generate millions of dollars every year. 
Perhaps most troubling is the fact that the unhealthy food epidemic extends into children's hospitals where young patients are being served food proven to have links to colorectal cancer. Susan Levin, M.S., R.D., C.S.S.D., joins the show to discuss the #HazardousHotDogs campaign.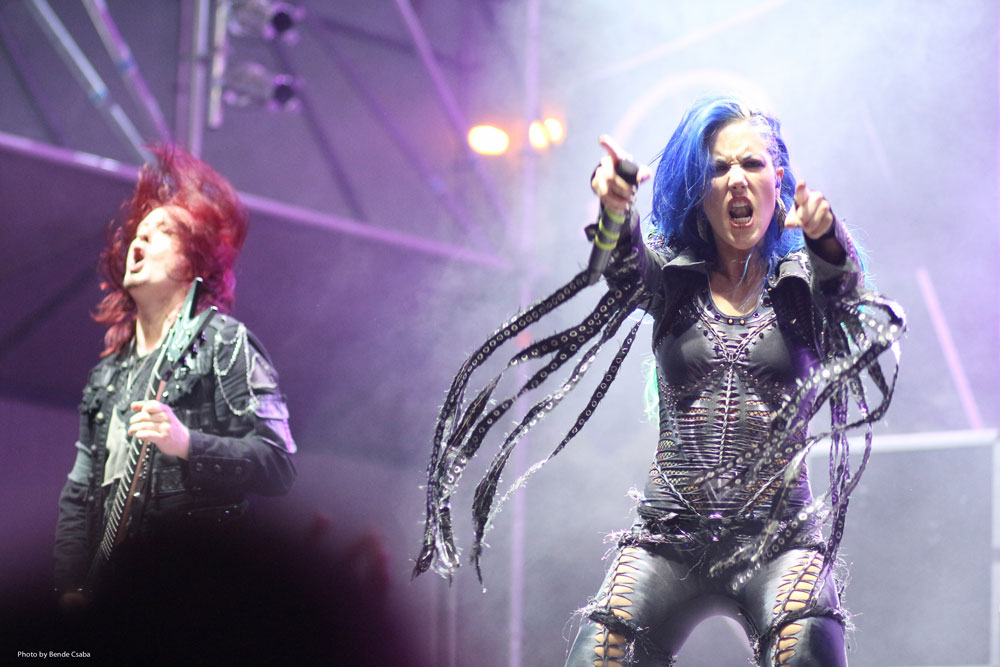 Plant-based death metal rocker Alissa White-Gluz takes time out of her busy touring schedule to join the show! Alissa is the lead singer of the band Arch Enemy and goes to great lengths to keep it plant-based while performing all over the world. You'll hear her fascinating story of being raised vegetarian and not understanding why her friends were consuming animals when she was a young child.
Alissa is also a must-follow on social media. Check out Alissa and Arch Enemy on tour.
#HazardousHotDogs
Hot dogs should not be served in children's hospitals. They are the No. 1 choking risk for children and have also been linked to colorectal cancer.
In fact, studies show that consuming one daily 50-gram serving of processed meat—about the size of a typical hot dog—increases the risk of colorectal cancer by 21 percent.
Yet, as of 2017, 72 percent of surveyed children's hospitals nationwide serve cancer-causing hot dogs to patients, according to a report by The Physicians Committee. That's an alarming statistic given that the World Cancer Research Fund warns that no amount of processed meats, including hot dogs, is safe for consumption. Even more alarming, according to a recent study published in JAMA Surgery, colon cancer rates are increasing in young people (ages 20 to 34 years).
The states with the highest rates of fatalities, known as "the colon cancer corridor," include Ohio, West Virginia, Kentucky, Tennessee, Alabama, Mississippi, Louisiana, Arkansas, and Oklahoma. Hot dogs serve as an indicator of a disease-promoting food environment.
At least four children's hospitals located in the colon cancer corridor already exclude hot dogs from patient menus, including West Virginia University Children's Hospital.
#FastFoodFree
Hospitals with fast food restaurants
Many studies have clearly demonstrated the health risks associated with eating fast food. A study published in the journal Circulation found that people who eat fast food once a week increase their risk of dying from heart disease by 20 percent. And those who eat fast food two to three times a week increase their risk of death by 50 percent. Moreover, consuming four or more fast-food meals a week increases the risk of dying from heart disease by nearly 80 percent.
Another study published in Public Health Nutrition finds that on days people eat fast food they consume about 200 additional calories.
Meanwhile, research from the Black Women's Health Study finds that eating two or more servings a week of restaurant hamburgers increases the risk of diabetes by 40 percent and that two or more servings of fried chicken a week increases the risk of diabetes by 68 percent.
More on Exam Room Podcast