Exam Room Podcast

Jul 20, 2022
Foods That Improve Memory Naturally | Dr. Neal Barnard Live Q&A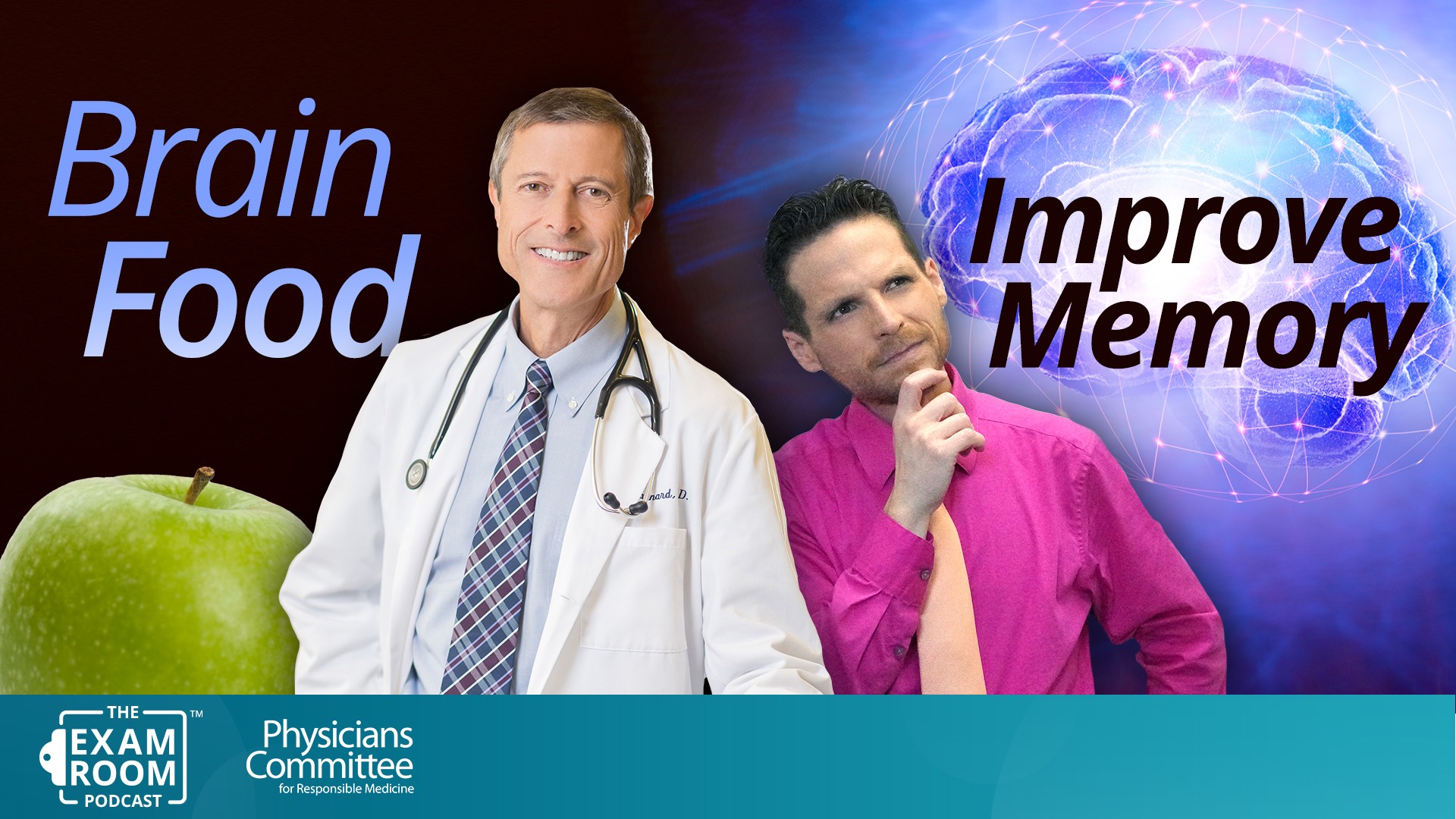 Did you know that you can improve your memory by eating certain foods?
This episode of The Exam Room™ Podcast is sponsored by The Gregory J. Reiter Memorial Fund, which supports organizations like the Physicians Committee that carry on Greg's passion and love for animals through rescue efforts, veganism, and wildlife conservation.
Dr. Neal Barnard reveals the best foods for memory when he joins "The Weight Loss Champion" Chuck Carroll on The Exam Room LIVE. He'll also share the foods that can cause memory loss, according to years of research.
Also covered:
Does fat cause memory loss?
How much of memory loss is preventable? 
Is mild cognitive impairment reversible?
Is food more important than sleep for memory?
And more!
Plus, Chuck reports on a study showing how powerful vegetables can be for fighting diabetes even if the rest of the diet is poor.
More on Exam Room Podcast