Exam Room Podcast

Jan 4, 2021
First 21 Days of Going Vegan with Dr. Neal Barnard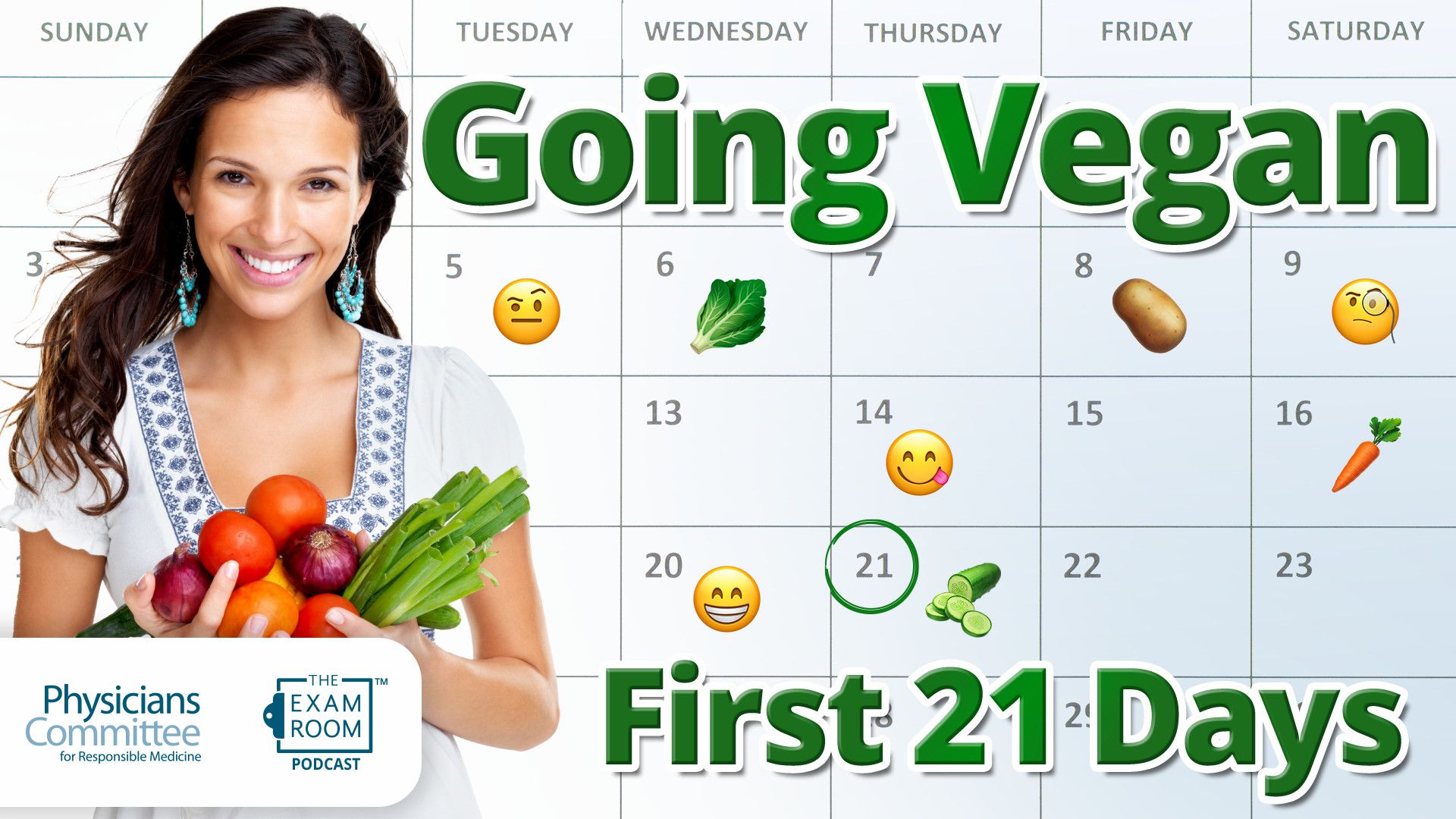 Twenty-one days can change your life. This is your roadmap for going vegan.
Whether you are hoping to lose weight, improve diabetes or heart health, or address another problem, you will be surprised to learn how much you can improve in just a short time. 
On this episode of The Exam Room™ podcast, Dr. Neal Barnard joins "The Weight Loss Champion" Chuck Carroll to lay out a three-week plan for starting a plant-based diet! This is everything you need to know about ditching meat and dairy and how to make the transition as easy as possible. 
Get ready, because you are about to do the very things you had thought were impossible, including losing weight and keeping it off for good!
Chuck is also joined by Plantiful Kiki who shares her incredible 70-pound weight loss success story. Her weight, blood pressure, and cholesterol were all out of control as she teetered on the brink of a battle with diabetes. But this mother of two was able to turn her health around by adopting a plant-based diet. Unbeknownst to her, by chronicling her journey she would become an accidental social media star and is now inspiring tens of thousands of others to boost their health as well!
Plus, Chuck shares his secret to keeping off the 280 pounds that he lost. It is one of the most important pieces of advice anyone tired of yo-yo dieting needs to know! 
More on Exam Room Podcast