Exam Room Podcast

Jul 9, 2020
Family Lost 1,000 Pounds By Going Vegan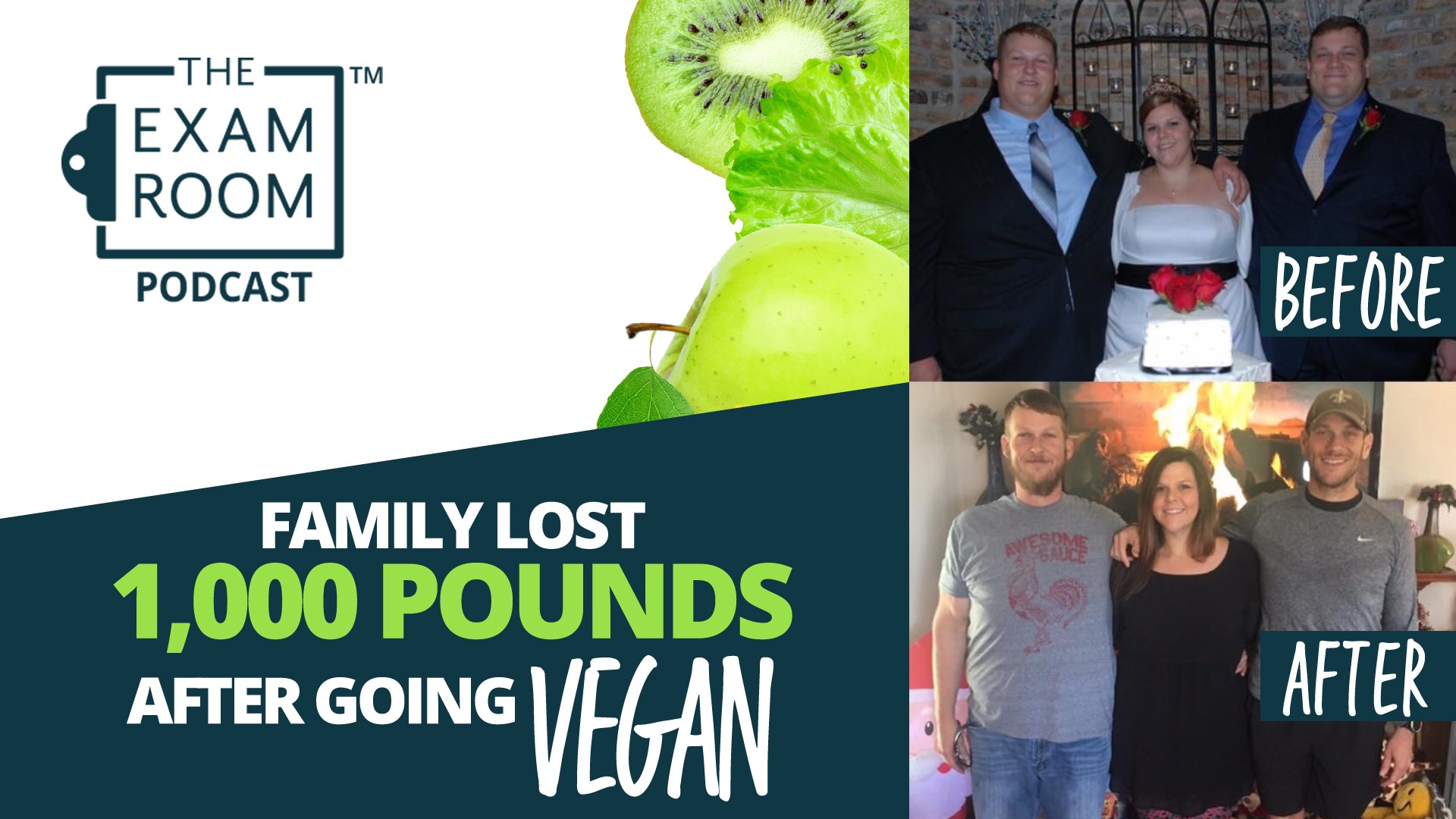 The LaJaunie family lost an incredible 1,000 pounds after going vegan!
Inspired by Josh LaJaunie, who was the first to switch to a plant-based diet and who lost more than 200 pounds, other members of the family made the change and radically improved their health as they watched the weight melt away! 
Mom Ramona and brothers Josh and Dustin join "The Weight Loss Champion" Chuck Carroll, who also lost 280 pounds, to chronicle their amazing transformation and talk about their plant-based cookbook Pure Ambrosia! One family member even was able to park his scooter for good and start walking again after changing his eating habits! 
Plus, cardiologist Baxter Montgomery, MD, joins the show to talk about how the body begins to heal before you can even notice that you've lost any weight. He also answers your questions about heart health and nutrition.
How can cholesterol levels rise on a plant-based diet and what can be done about it?
What are safe amounts of salt, oil, and sugar?
What is the best way to juice cleanse and water fast?
What are the health benefits of algae?
Why do some suggest eating raw food in the morning and cooked food later in the day?
Plus, many others!