Exam Room Podcast

Nov 3, 2022
Expert Advice for Preventing Alzheimer's and Dementia | Dr. Neal Barnard Live Q&A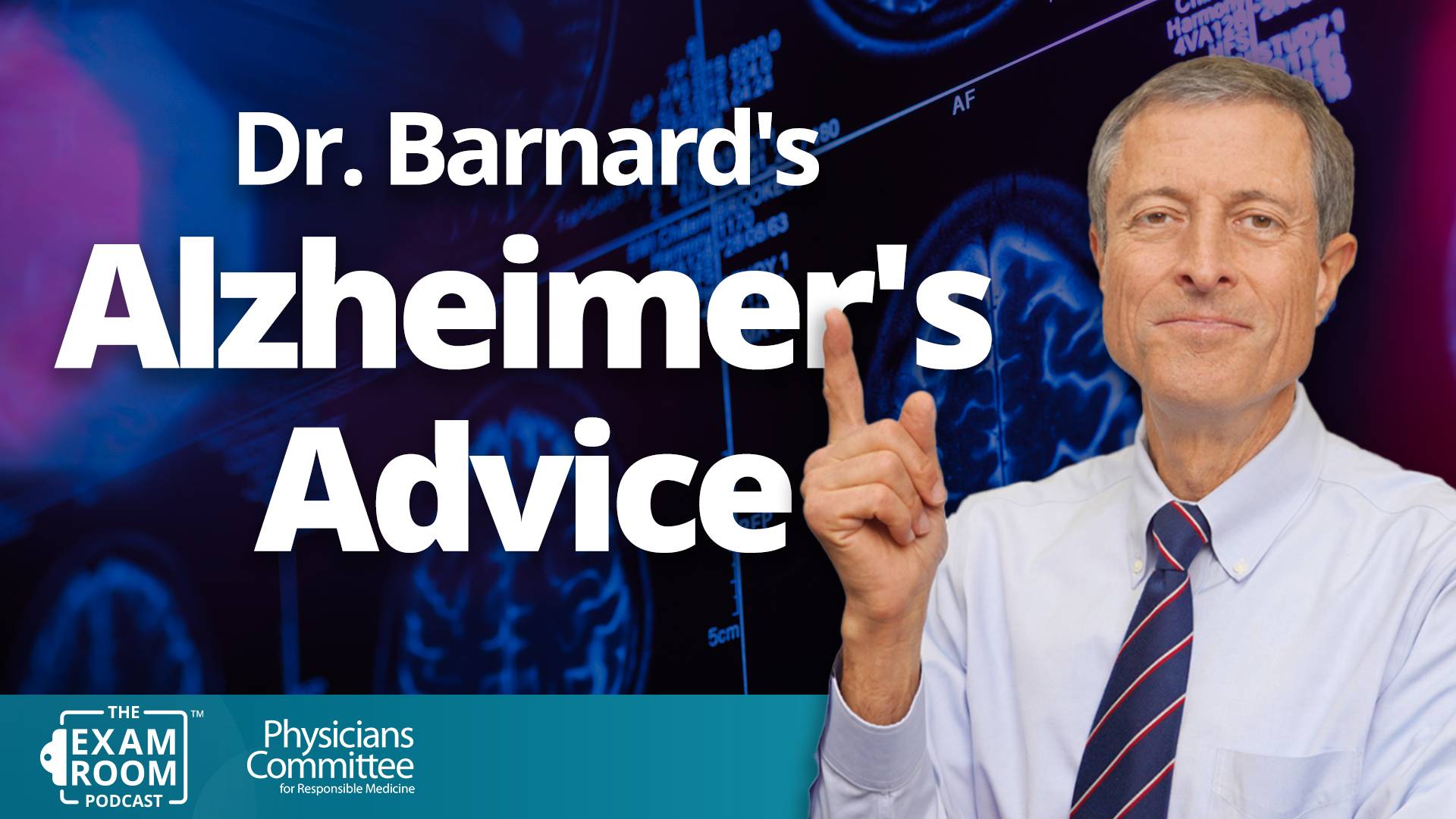 Preventing Alzheimer's disease has never been more important.
This episode of The Exam Room™ Podcast is sponsored by The Gregory J. Reiter Memorial Fund, which supports organizations like the Physicians Committee that carry on Greg's passion and love for animals through rescue efforts, veganism, and wildlife conservation.
With cases expected to triple over the next 30 years, Dr. Neal Barnard shares the steps you can take to lower your risk of being diagnosed with Alzheimer's disease. He shares the foods that are most likely to cause it and those that can help protect your brain.
Headlines read "Diet Doesn't Matter" for your risk of developing dementia, but they are misleading.
Dr. Barnard joins "The Weight Loss Champion" Chuck Carroll with his expert advice for preventing Alzheimer's disease and keeping your mind functioning at a high level throughout your golden years.
Dr. Barnard also answers questions sent to the Doctor's Mailbag.
Do you need to eat for your blood type?
How many tomatoes can you eat safely in a day?
Are you too thin or has our perception of "normal" changed?
And many more!
More on Exam Room Podcast