Exam Room Podcast

Jun 11, 2020
Drs. Neal Barnard and Michael Greger Team Up To Answer Your Questions!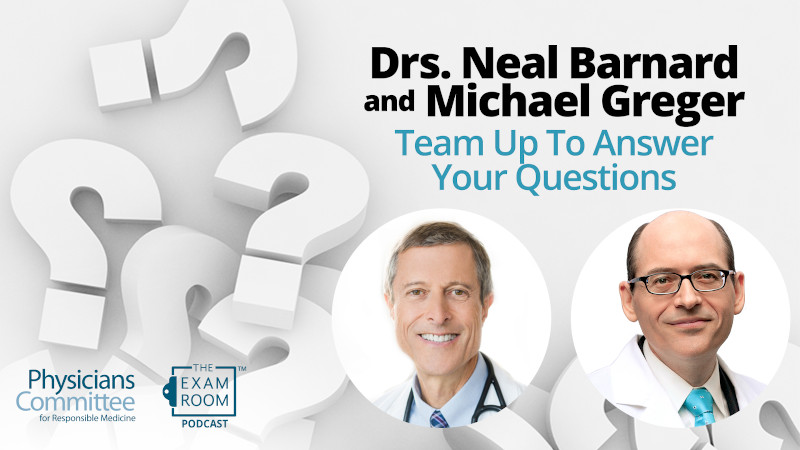 Two of the biggest names in nutrition join forces to answer your questions!
Neal Barnard, MD, and Michael Greger, MD, join "The Weight Loss Champion" Chuck Carroll to answer questions ranging from vitamin D and the immune system to the nutritional values of white and brown rice. They also offer their thoughts on whether vegans should get tested regularly for nutrient levels.
Dr. Greger also talks about his new book How To Survive A Pandemic and ponders what would happen if all meat markets worldwide were to close. He also reveals what many health experts worry will become the next major pandemic, one far deadlier than COVID-19.
Plus, the powerful story of Kathleen Gage is told as she joins Chuck for a moving interview. Kathleen overcame substance abuse, obesity, an abusive relationship, and denial of her true identity to become a success in the business world. She is now becoming an inspiration in the health community after adopting a plant-based diet and running her first marathon after the age of 60!
Special thanks to Vegan Liftz for ranking The Exam Room among their top plant-based podcasts! 
More on Exam Room Podcast