Exam Room Podcast

May 7, 2020
Dr. Michael Greger: Nutrition Tips and Surviving a Pandemic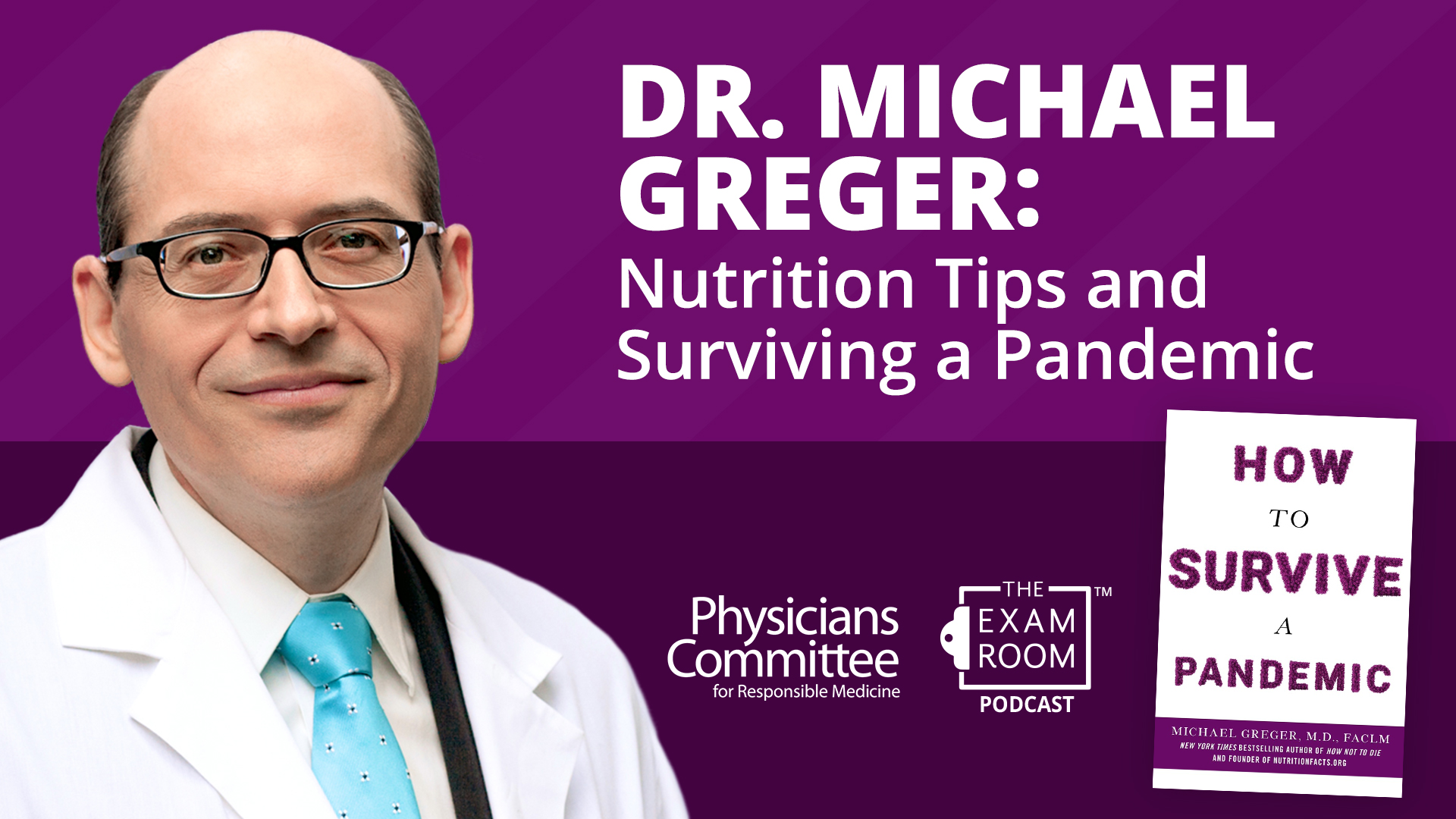 Dr. Michael Greger shares his wisdom for surviving a pandemic as he returns to The Exam Room™ for a conversation with "The Weight Loss Champion" Chuck Carroll.
It's a discussion filled with nutrition tips and insight on how diet and lifestyle changes can reverse many of the underlying conditions that significantly increase the risk for poor outcomes associated with COVID-19. They also preview Dr. Greger's new book, How To Survive A Pandemic.
To keep things interesting, Dr. Greger is walking on his treadmill during the interview, which is a first for this show. Their "walk and talk" was done during the virtual Fairfax Veg Fest.
Plus, we open up The Doctor's Mailbag as Dr. Neal Barnard and Karen Smith, RD, join Chuck to answer your questions!
Is there a safe amount of vegetable oil to eat?
How damaging is salt to your health?
How can someone stop eating bread if they're addicted to it?
How can someone with vitamin D deficiency improve their levels?
How could someone's insulin levels rise but A1C remain normal?
How can you help a migraine headache caused by hormones?
What happens if someone eats meat from an animal or meat plant infected with COVID-19?
And many more!
Karen is a certified Food For Life instructor with new online classes beginning May 20. 
If you would like to submit a question for the doctor, please tweet @ChuckCarrollWLC or @PCRM using the hashtag #ExamRoomPodcast.