Exam Room Podcast

Jan 5, 2023
A Dozen Ideas for Health with Dr. Michael Greger | Health All-Stars Series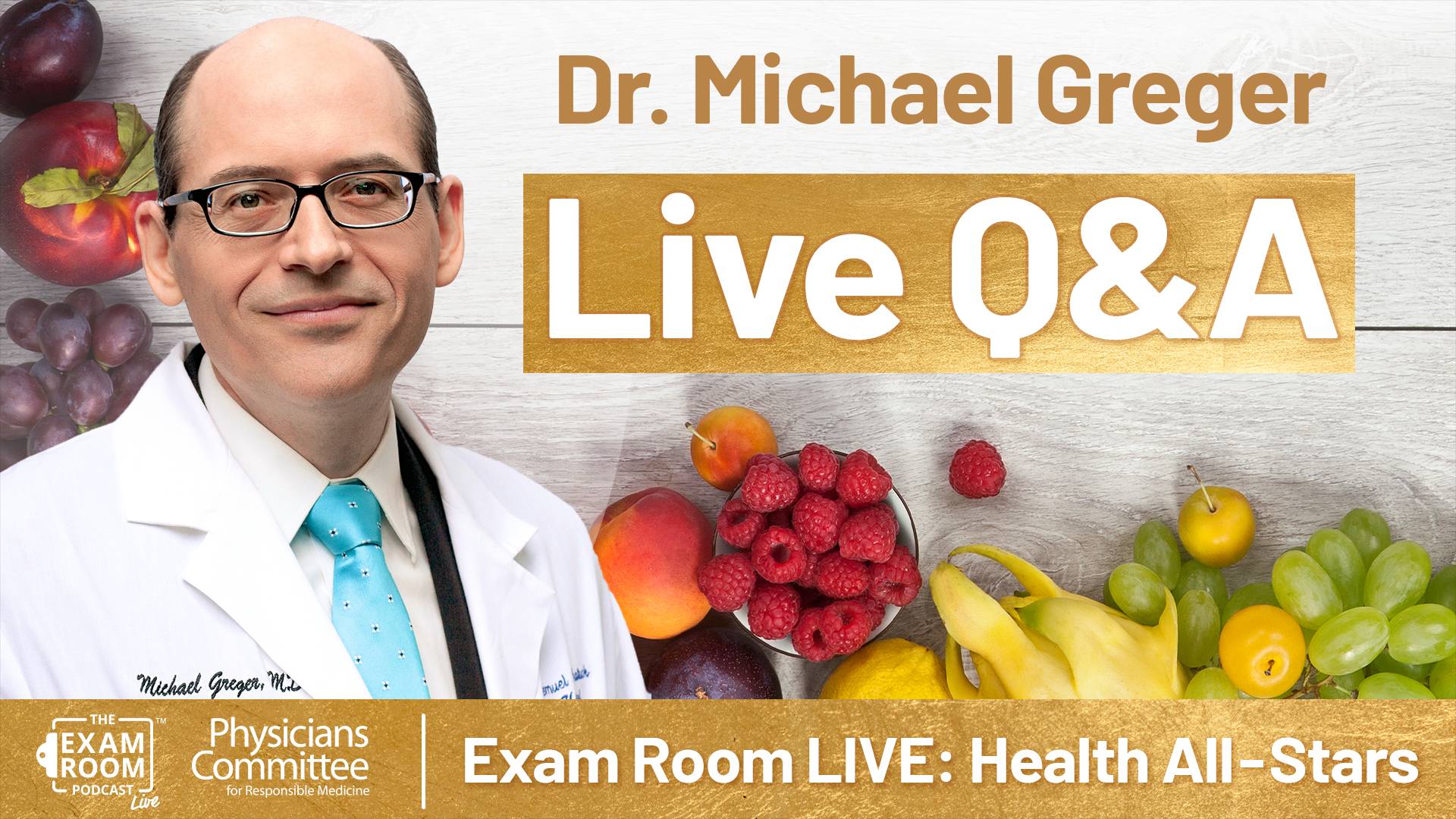 Dr. Michael Greger has a dozen (and more) ways to improve your health as The Exam Room Health All-Stars series begins.
Dr. Greger joins "The Weight Loss Champion" Chuck Carroll to talk about his Daily Dozen checklist and answer nutrition questions from the Exam Roomies.
Topics Discussed
Should you always eat organic?
How much water should you drink?
Vegans living longer than average.
Best vegetables for the immune system.
The healthiest beans.
How to maximize nutrient absorption from food.
Plus more!
Dr. Neal Barnard, Dan Buettner from The Blue Zones, Dr. Will Bulsiewicz, T. Colin Campbell, Dr. Alan Desmond, and Rip Esselstyn will take part in future episodes of the Health All-Stars series.
More on Exam Room Podcast