Exam Room Podcast

Dec 14, 2021
A Doctor's Private Battle With Endometriosis and Journey Back to Health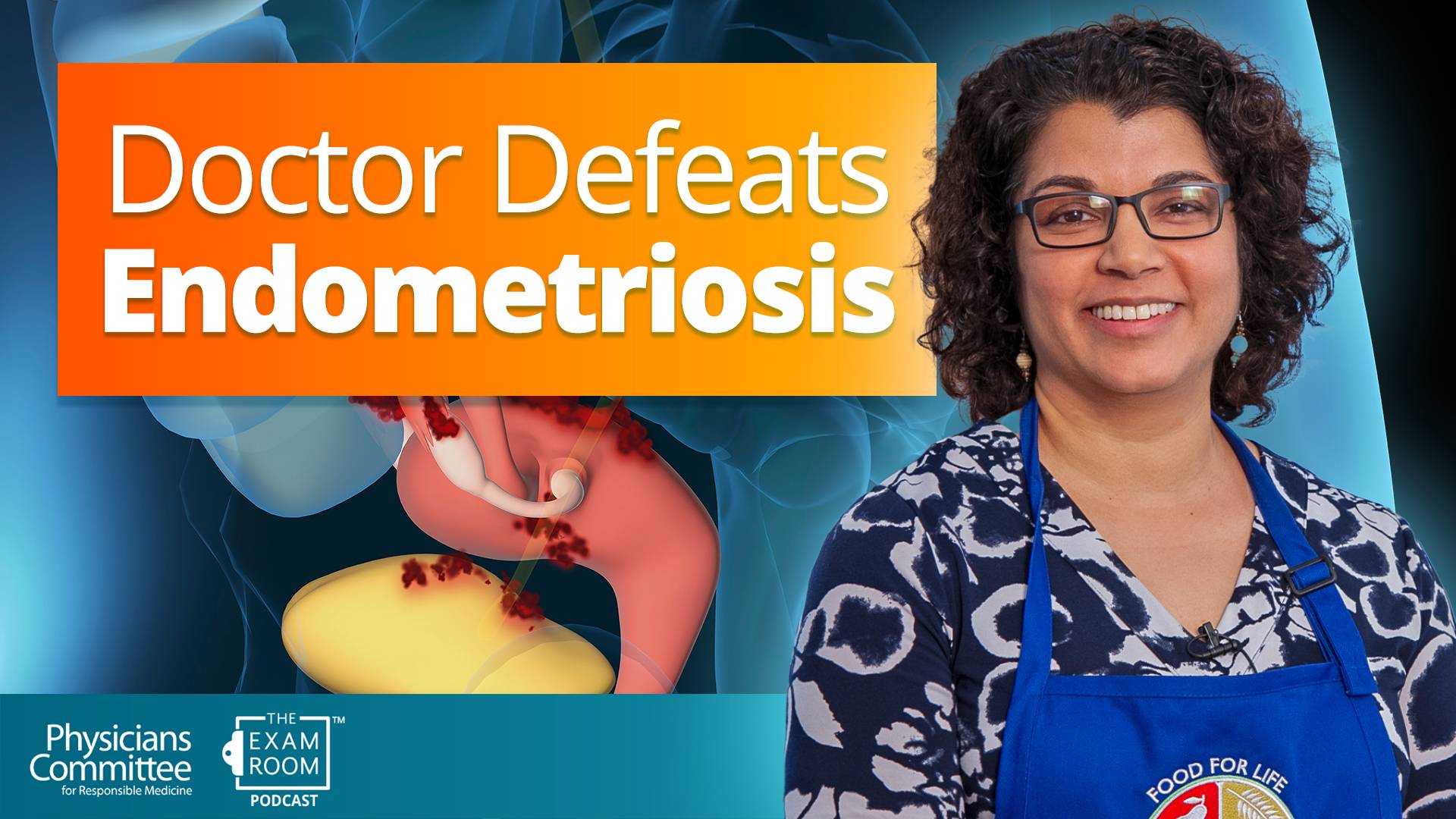 While Dr. Asha Subramanian was helping her patients get well, she was quietly suffering through her own health struggles.
She battled endometriosis from an early age, and the debilitating pain only grew worse with time. As a young doctor, the disease had grown so bad that she was told if she didn't have children in the near future she would risk never being able to get pregnant.
The issues would continue for years as traditional therapies only provided scant relief. But she discovered that she could greatly improve her condition through food and began combining a plant-based diet with modern medicine. Finally, she found relief and was thrilled to become the proud parent of a healthy daughter.
Dr. Subramanian opens up about her struggle for the first time in hopes of helping others facing the same challenges. She joins "The Weight Loss Champion" Chuck Carroll to share her secrets for defeating endometriosis!
Chuck also revisits a conversation with Dr. Neal Barnard in an Exam Room Rewind where Dr. Barnard delves into the story of an endometriosis patient who was in the middle of a hysterectomy when doctors declared she had been miraculously cured. Was it an actual miracle or was it the change she made to her diet that caused the disease to vanish? Dr. Barnard also details how a diet that is heavy on meat and dairy, but light on fruits and vegetables, can cause hormonal issues and fuel endometriosis.