Exam Room Podcast

May 25, 2023
Doctor's Best Diets for Heart Health | Dr. Neal Barnard Live Q&A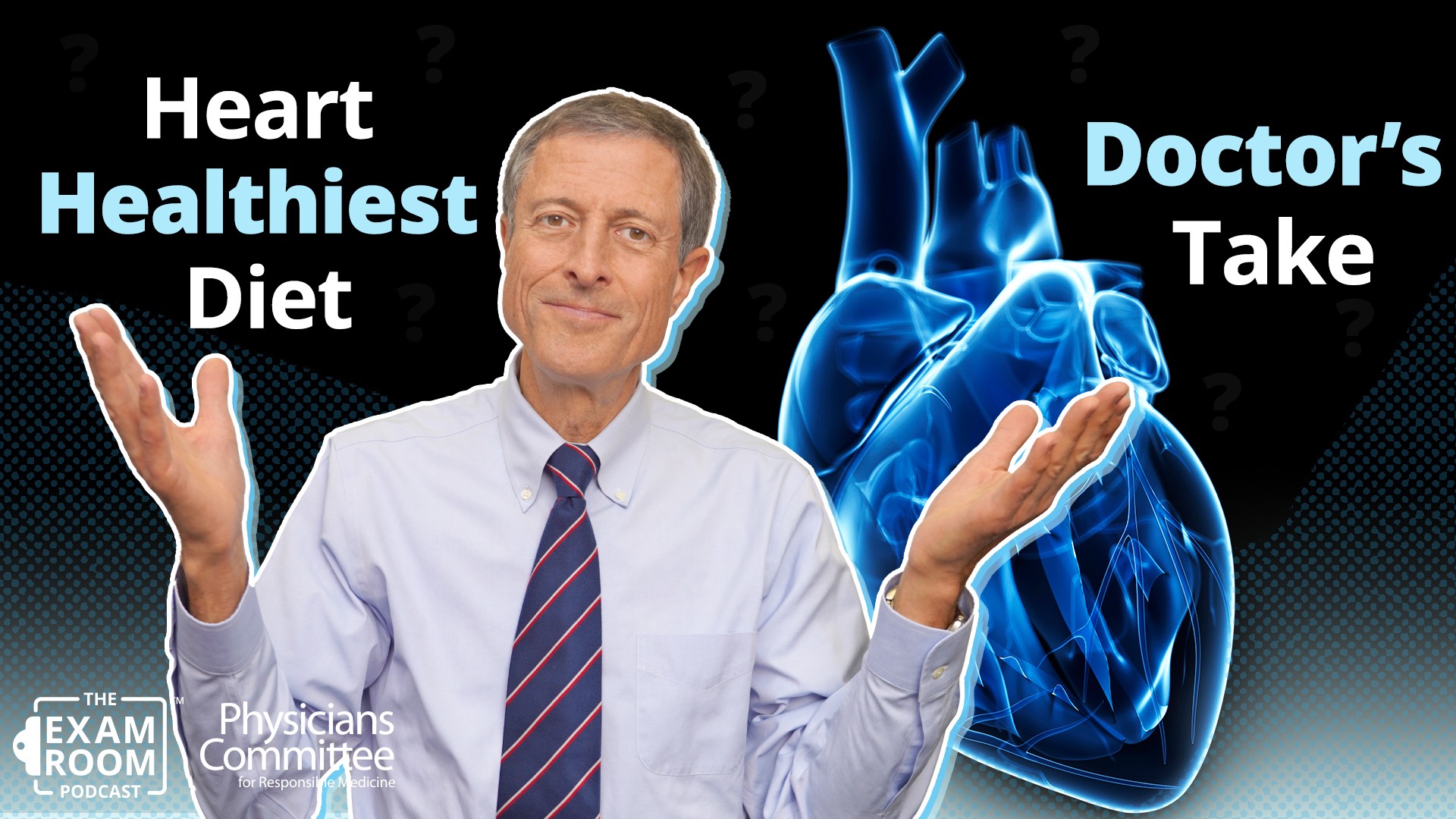 The best diets for heart health go under the microscope.
This episode of The Exam Room™ Podcast is sponsored by The Gregory J. Reiter Memorial Fund, which supports organizations like the Physicians Committee that carry on Greg's passion and love for animals through rescue efforts, veganism, and wildlife conservation.
Dr. Neal Barnard discusses the American Heart Association's heart-healthy diet rankings and shares his expert opinion on each diet mentioned.
Diets Examined
DASH Diet
Keto Diet
Low-Carb Diet
Mediterranean Diet
Paleo Diet
Pescatarian Diet
Vegan Diet
Vegetarian Diet
Additionally, he shares why he ranks a low-fat plant-based diet at the top of his list for heart health when he joins "The Weight Loss Champion" Chuck Carroll on The Exam Room LIVE.
The Exam Room LIVE will be in New York for a special night on July 12! Join Chuck, Dr. Barnard, Rip Esselstyn and Dr. Robert Ostfeld to learn how you can cut your risk of heart disease by 80%! Make this the most heart healthy night of your life with some of the most respected nutrition experts on the planet!
Tickets can be purchased at this link.
More on Exam Room Podcast