Exam Room Podcast

Dec 11, 2019
The Doctor Who Survived A Heart Attack and Changed His Life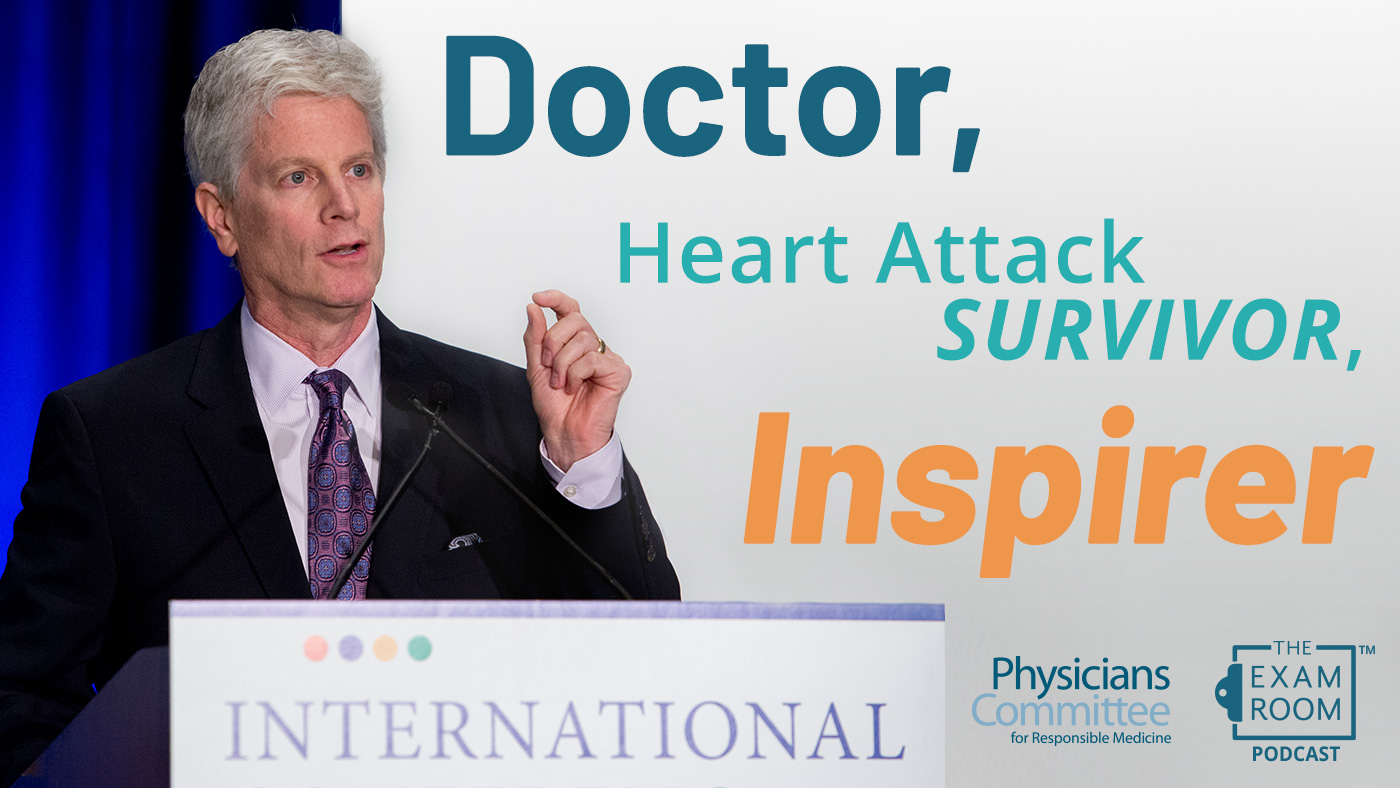 Meet the inspiring doctor who changed his life with a plant-based diet and is now helping his patients do the same.
Neil Cooper, MD, always thought he would have a heart attack. And he ultimately did. But unlike his father, he survived. Then he realized that genes were not his destiny and that he had the power to control his fate.
Join "The Weight Loss Champion" Chuck Carroll for one of the most inspirational episodes of The Exam Room to date! 
Dr. Cooper walks Chuck through his remarkable tale of survival and the 72 hours that changed his diet and his life forever. Now he's paying forward his good fortune and newfound knowledge with other doctors and patients so they can turn around their own health before it's too late!
Vanita Rahman, MD, then joins the show to answer your questions as we open The Exam Room mailbag for the first time! 
Topics covered:
The best time of day to eat fruit
Surprising sources of salt in your diet
What happens when you reintroduce meat to your diet
A deep look at plant-based oils
The link between gut health and depression
Dr. Rahman and Chuck will both be speaking at The Kickstart Intensive on January 10-11 in Washington, D.C.! Join them for the same event that changed Dr. Cooper's life!
A special offer for the Kickstart Intensive is available for Exam Room™ listeners. Buy one ticket and get a second for only $20. Give the gift of health for $20 in 2020. Note: To take advantage of this deal, register for an individual ticket. We'll then send you a link to register a friend for $20! 
Join Chuck and Lee Crosby, RD, for a plant-based dinner and a live podcast recording at the Fruitive Restaurant in Washington, D.C., on Wednesday, Dec. 18. Reserve your tickets to become an expert on healthier plant-based holiday treats and how to not pack on pounds this season! Plus, enjoy a delicious vegan dinner from the master chefs at Fruitive and explore their new winter menu! 
Dr. Rahman is a board-certified internal medicine physician, certified nutritionist, and personal trainer. Visit her at the Barnard Medical Center. 
More on Exam Room Podcast