Exam Room Podcast

Oct 26, 2023
Diet Comparison: Mediterranean vs. Plant-Based — Which Is Healthier? | Dr. Neal Barnard Exam Room LIVE Q&A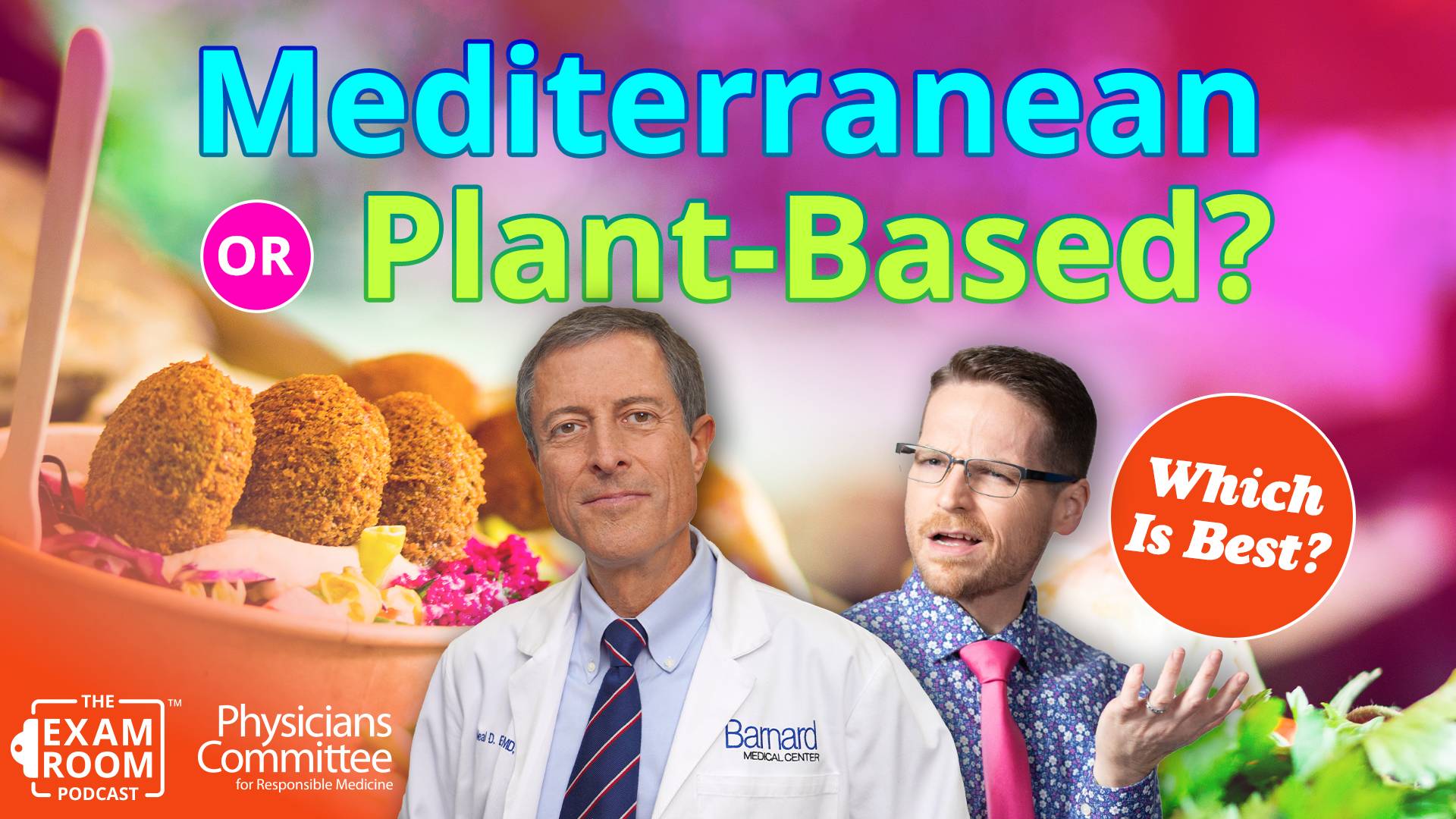 Is a plant-based diet healthier than the Mediterranean diet? Or is the Mediterranean diet superior?
This episode of The Exam Room™ Podcast is sponsored by The Gregory J. Reiter Memorial Fund, which supports organizations like the Physicians Committee that carry on Greg's passion and love for animals through rescue efforts, veganism, and wildlife conservation.
Dr. Neal Barnard and "The Weight Loss Champion" Chuck Carroll examine both diets in depth on The Exam Room Live.
Dr. Barnard also talks about the research he led that compared the two diets for weight loss. The results left no doubt that one will help you lose more weight than the other.
Other Topics Discussed
More on Exam Room Podcast