Exam Room Podcast

Mar 1, 2022
Dairy Is Unhealthy? Convince Me | Dr. Neal Barnard Responds on Live Q&A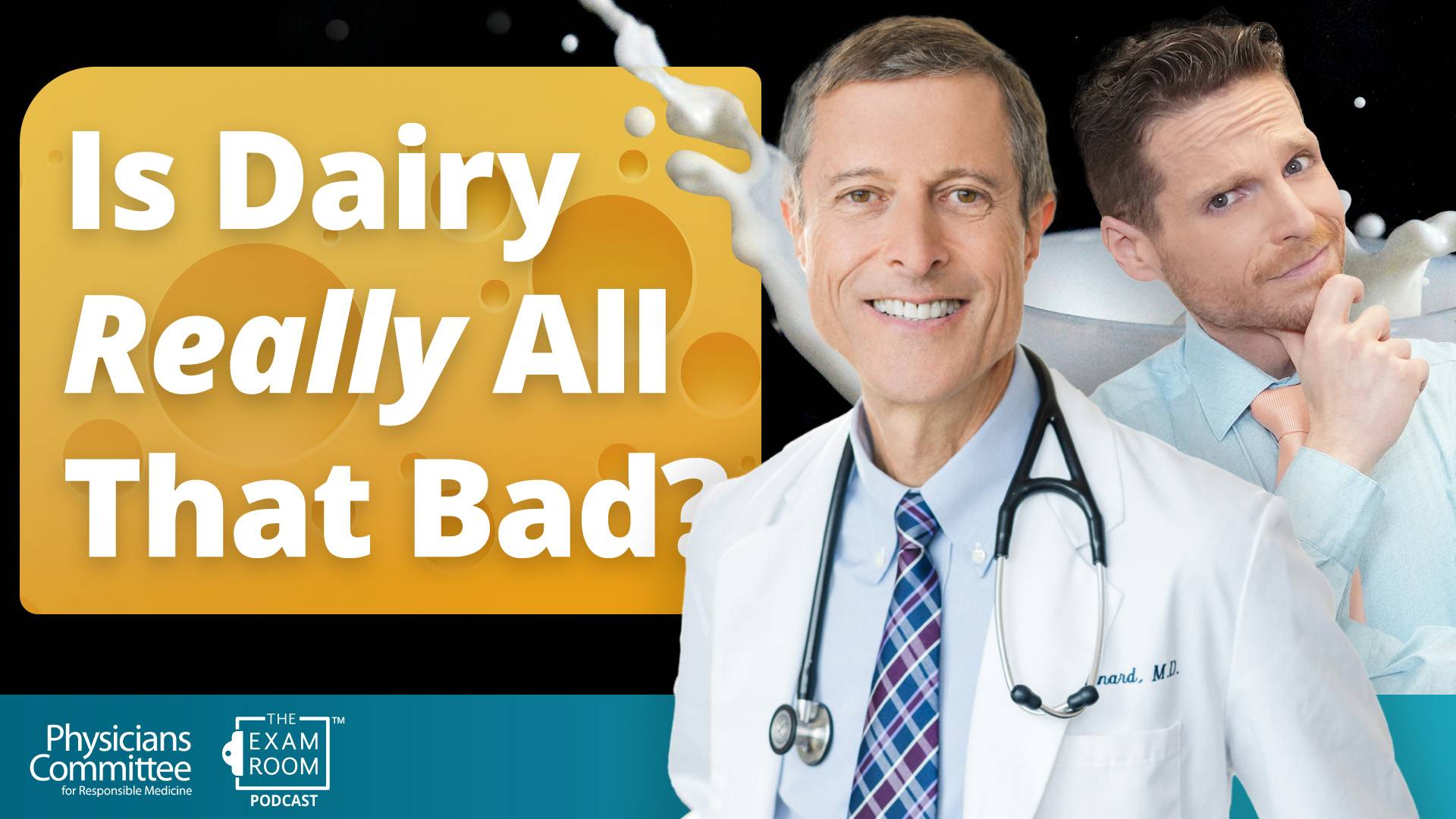 Dr. Neal Barnard responds to a viewer who is adamant that dairy is an essential part of the diet. They say, without it, it is impossible to achieve optimal health.
Dr. Barnard presents convincing facts that tell a different story when he joins "The Weight Loss Champion" Chuck Carroll on The Exam Room Live.
The dairy health expert also answers other questions sent in to The Doctors Mailbag.
How does the quality of protein from plants compare to that from milk?
Do vegans have weaker teeth and bones?
Is skim milk healthier than whole milk?
Does dairy cause congestion?
Can dairy trigger asthma attacks?
Are dairy-free milks unhealthy because of added sugar?
And many others.
Plus, Chuck has the results of a new study that has doctors sounding the alarm about the effect the COVID-19 pandemic has had on the number of people battling blood pressure.
This episode of The Exam Room™ Podcast is sponsored by The Gregory J. Reiter Memorial Fund, which supports organizations like the Physicians Committee that carry on Greg's passion and love for animals through rescue efforts, veganism, and wildlife conservation.
More on Exam Room Podcast