Exam Room Podcast

Mar 18, 2020
COVID-19: A Preventable Pandemic?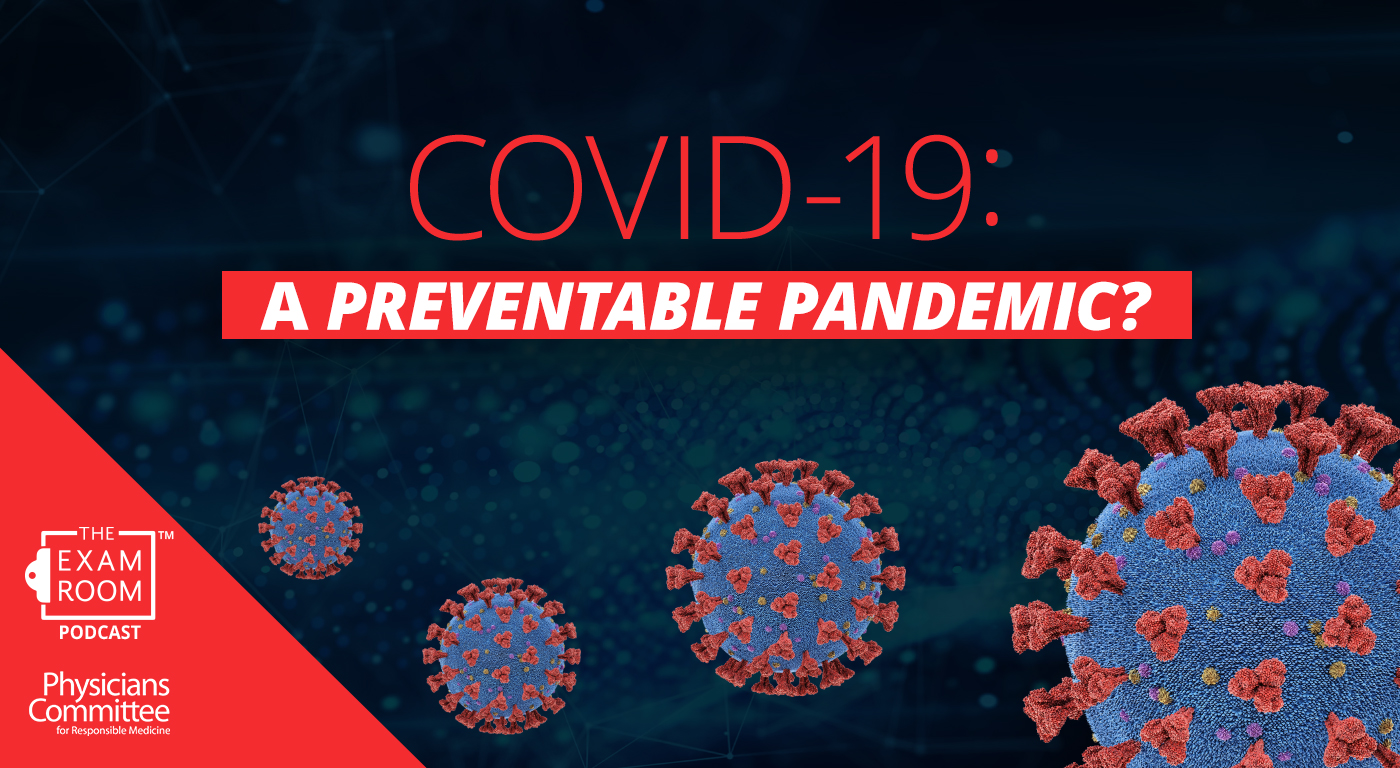 The COVID-19 pandemic is turning life upside down and affecting communities around the world.
On this episode of The Exam Room™ podcast, "The Weight Loss Champion" Chuck Carroll is joined by Neal Barnard, MD, and Wendy Orent, author of Plague: The Mysterious Past and Terrifying Future of the World's Most Dangerous Disease and Bio Warrior to explore how pandemics start and whether there are steps the world can take to prevent future pandemics. 
You'll also hear about how live meat markets can become breeding grounds for viruses. Plus, Chuck and Wendy delve into the restrictions imposed on meat markets following the SARS outbreak nearly 20 years ago and how those restrictions may have prevented the COVID-19 pandemic. Why were those restrictions lifted? Wendy first wrote about this in an op-ed in the Los Angeles Times and now takes a deeper look on The Exam Room™.
Dr. Barnard then takes the conversation further to explore how poultry farms and meat plants are rife with bacteria that put our health at risk.