Exam Room Podcast

Apr 23, 2020
Coronavirus Q&A V: Using Food in the Fight Against COVID-19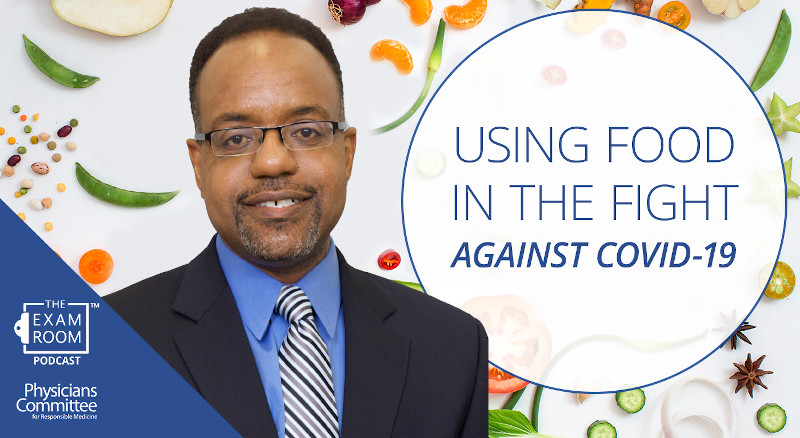 Baxter Montgomery, MD, is using food in the fight against the coronavirus!
He joins "The Weight Loss Champion" Chuck Carroll on The Exam Room™ from the virtual Fairfax VegFest to talk about the effects of prescribing a healthy diet in conjunction with state-of-the-art medicine for his patients with COVID-19.
Dr. Montgomery also details the remarkable recovery of a patient with congestive heart failure who developed double pneumonia during a bout with the coronavirus. The patient is now out of the hospital and running!
Plus, Neal Barnard, MD, and Vanita Rahman, MD, answer your nutrition and coronavirus questions as we open up the doctor's mailbag! One comes from a COVID-19 survivor!
Among the questions answered: 
How long does a carrier of COVID-19 remain contagious? 
How do they determine whether a person develops immunity to the coronavirus?
Is there such a thing as good fats and bad fats?
Can a vegan diet cause hair loss?
Does the coronavirus spread through air conditioners in restaurants and on airplanes?
If you would like to submit a question for the doctor, please tweet @ChuckCarrollWLC or @PCRM using the hashtag #ExamRoomPodcast.